Empowering Lives:The Vital Role of NDIS Support Worker
The National Disability Insurance Scheme (NDIS) has brought about significant changes in the disability support landscape in Australia. It aims to empower people with disability to live independently and lead fulfilling lives by providing them with the right support and services.
NDIS disability support workers play a crucial role in this process, offering assistance tailored to individual disability support worker needs. In this article, we will explore the vital role of NDIS support worker, the services provided, and how to positively impact the lives of NDIS participants and their relatives.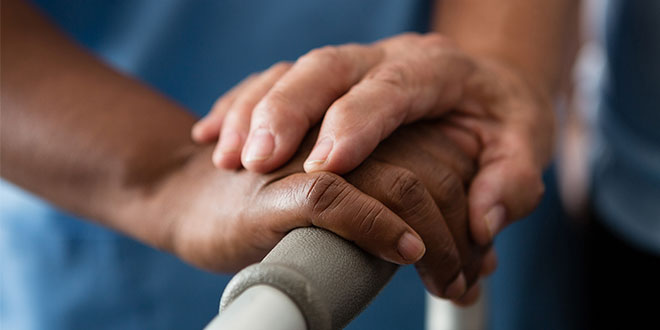 What is an NDIS Support Worker?
NDIS support workers, also known as disability support workers, are professionals who assist people with disability in various aspects of their daily life.
They are responsible for providing reasonable support services that help NDIS participants manage their daily activities, develop their skills, and enhance their overall well-being. These dedicated individuals pay attention to any person with disability and care for his/her unique support needs and offer tailored assistance that supports and promotes independence and inclusion.
Help To You is an NDIS service provider that offers a range of services designed to assist those who need a helping hand with the daily necessities of life. our Household Maintenance services are part of this offering. we understand the unique needs of each client and provide tailored services to meet these needs. Whether it's regular cleaning, lawn mowing, or more extensive household tasks, Help To You is committed to providing reliable and caring support to maintain your household.
Support Services Provided:
NDIS support workers offer a wide range of services to meet the diverse needs of NDIS participants. Some of the common support services provided include:
Personal Care:
support team assists with personal hygiene, grooming, dressing, and other activities related to personal care.
Household Tasks:
They support participants in performing household chores such as cooking, cleaning, laundry, and shopping, ensuring a safe and comfortable living environment.
Emotional and Behavioural Support:
NDIS support workers provide emotional support to clients, fostering a positive environment and helping participants manage their emotions effectively. They also offer behaviour support strategies to assist individuals in developing and maintaining positive behaviours.
Skill Development:
Support workers help NDIS participant enhances his/her skills in various areas of life, such as communication, social interaction, and daily living activities, enabling greater independence.
Community Participation:
They support individuals in engaging with their local community to feel safe accessing community services and events, and building social connections.
NDIS Worker Screening Check:
To ensure the safety and well-being of NDIS participants, support workers undergo an NDIS Worker Screening Check.
This comprehensive background check is conducted by the NDIS Quality and Safeguards Commission, verifying the suitability of individuals to work with people with disabilities. It includes checks for criminal records, professional conduct, and other relevant information, giving participants and their families peace of mind.
The Importance of NDIS Support Workers:
The role of NDIS support workers extends beyond providing support and services.
They act as advocates, empowering participants to exercise control over their lives and make decisions about the support they receive. Support workers assist NDIS participants in managing their NDIS plans, accessing appropriate funding, and connecting with other support services. They work collaboratively with other professionals, such as local area coordinators and NDIS providers, to ensure maintain comprehensive support for participants.
The Benefits of Independent Support Worker:
While some support workers are employed by disability support services providers or NDIS providers, others choose to work as independent support workers.
Independent support workers offer a unique advantage, as they provide personalized support tailored to the specific needs and preferences of NDIS participants. By engaging independent support workers, participants have greater control over who supports them and how that support is delivered.
Training and Qualifications:
NDIS support team undergo specific training and qualifications to develop the necessary skills and knowledge required for their role. While formal qualifications may vary, training often includes completing a First Aid certificate, obtaining a valid Working with Children Check, and acquiring relevant disability support worker certifications.
NDIS supports workers to stay up-to-date with the latest practices, training and guidelines, enabling them to provide high-quality support to participants.
Positive Impact and Client Feedback:
The impact of NDIS support team on the lives of participants and their families is immeasurable. The provision of tailored support by these dedicated professionals enables children and NDIS participants to feel safe, supported, and empowered. The positive feedback from participants and their families serves as a testament to the invaluable role played by NDIS support workers.
Participants often express their gratitude for the personalized attention and care provided by their support workers. By working closely with participants, support workers build strong relationships based on trust and understanding of all personal details. This enables them to provide individualized support that meets the unique needs and goals of each participant.
Families of NDIS participants also appreciate the support workers' contributions. They witness firsthand the positive impact of the support worker services on their loved ones' lives. Support workers not only assist with practical tasks but also provide support on emotional level to participants and their families.
This holistic approach contributes to the overall well-being and quality of life for everyone involved.
The Role of NDIS Providers:
Support workers may be other employees employed by NDIS providers, organizations that deliver disability services funded by the NDIS. These providers play a crucial role in managing support teams and coordinating services for NDIS participants.
They ensure that the right support workers are matched with participants based on their needs, preferences, and compatibility. NDIS provider also provide ndis supports and services by handling administrative tasks, such as managing funding and overseeing the delivery of ndis support worker services.
The Rise of the Online Platform:
In recent years, online platforms have emerged as a convenient way for NDIS participants and support workers to connect. These platforms act as a marketplace, facilitating the engagement of independent support workers by participants directly. Participants can search for independent support worker or workers based on their specific requirements, review profiles, and choose the most suitable match.
Online platform provides increased flexibility and choice, allowing participants to find support workers who align with their preferences and share similar interests or cultural backgrounds.
Self-Employment and Contracting Opportunities:
The NDIS has also created self-employment opportunities for support workers and contractors. Some individuals choose to work as self-employed contractors, offering their services directly to NDIS participants.
This arrangement allows support workers to have more control over their work schedules, rates paid, and the participants they choose to work with. It promotes entrepreneurship within the disability-supporting sector and encourages support workers to bring their unique skills and expertise to their roles.
Disability Support Worker Cost Model
The Future of NDIS Support Workers:
As the NDIS continues to evolve, the demand for skilled and dedicated support workers is expected to grow. The NDIS is committed to ensuring the provision of high-quality support services and empowering participants to exercise choice and control over their lives.
This presents exciting opportunities for individuals interested in working as NDIS support workers, as well as for supporting organizations and platforms that facilitate the connection between participants and support workers.
The Benefits of Disability Support Workers:
The presence of dedicated and skilled new support worker brings numerous benefits to participants, their families, and the broader community. Some of the key benefits include:
Independence and Empowerment:
NDIS support workers empower clients to live independently, make choices, and exercise control over their lives. They provide the necessary assistance and benefit to develop skills to manage, and overcome challenges, fostering self-confidence and self-reliance.
Reasonable Enhanced Well-being:
By addressing participants' physical, emotional, and social needs, support workers contribute to their overall well-being. Participants feel supported, valued, and connected to their communities, leading to improved mental health and a higher quality of life.
Community Inclusion:
Support workers facilitate community participation for clients, helping them engage in social activities, pay for paid access services, and build meaningful relationships. This fosters a sense of belonging and promotes inclusivity within the community.
Economic Contribution:
The demand for NDIS support workers creates employees and volunteers opportunities, benefiting the economy and promoting workforce diversity. Support workers contribute their skills, knowledge, and compassion to support people with disabilities, making a positive impact on society as a whole.