Complex Needs in Disability
Examples of complex needs – When might someone require complex care?
Living with a disability can present a range of challenges, and for some individuals, these challenges are further compounded by complex and complex support needs and complex support needs.
People with complex needs refer to the combination of multiple, interrelated factors that can significantly impact an individual's ability to function and thrive in their daily life.
In the context of disability, complex needs often encompass physical and intellectual disability, Mental health issues, and psychosocial aspects that require comprehensive and specialized support.
A person with complex needs may also have mental health issues, be homeless, struggle with addiction or substance misuse, or have other psychosocial disabilities, particularly if they indicate that they have interacted with the legal or support systems of the government or NDIS registration groups.
Help to you is an NDIS service provider offering a range of NDIS services for those wanting to free up some time from the mundane necessities of life, or for those who are in need of a helping hand.
Are you or a loved one facing challenges due to disability? Let us help you unlock the power of NDIS services!
Connect with us today and let's work together toward a brighter future!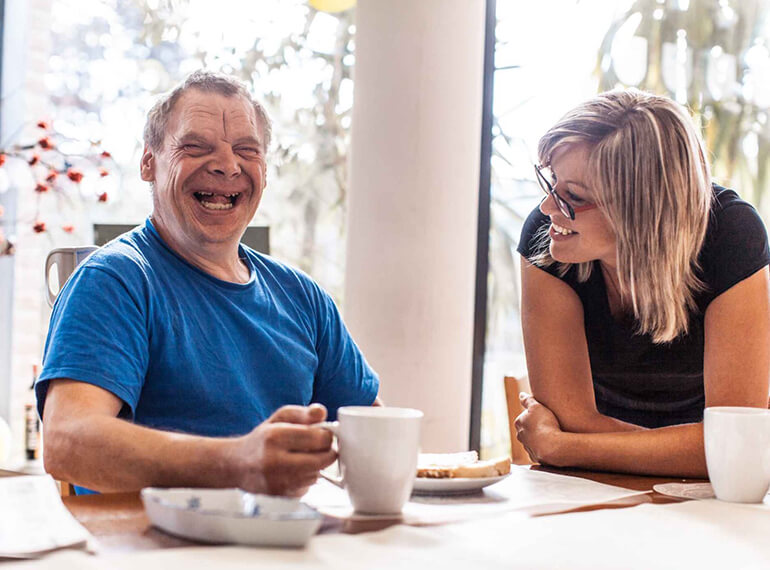 Mental Health Problems Support provider
Mental health problems are a common component of complex needs in disability. Individuals with disabilities may experience mental health concerns such as depression, anxiety, or other mental illnesses that could hinder their independent living ability.
These mental health issues can arise due to the physical limitations and social isolation that often accompany disabilities. Addressing mental health concerns alongside physical disability becomes crucial to ensuring the overall well-being of the family, community and the individual.
NDIS and Complex Needs
The National Disability Insurance Scheme (NDIS) in Australia recognizes the existence of complex needs in disability and provides support through community services and government systems. The NDIS, administered by the National Disability Insurance Agency (NDIA), assists people with complex support needs, including those with intellectual disability, acquired brain injuries, and physical disabilities.
The scheme offers tailored support and care plans to individuals based on their particular needs and circumstances.
Support for High-Risk Tenancies
Through the integration and coordination of services to maintain tenancies maintaining housing that are at risk, the Support for High-Risk Tenancies program increases the response of the service system to public housing residents with complex needs.
The initiative seeks to
Addressing concerns with housing, health, social connections, and safety

Develop a deeper understanding of the requirements of high

Risk tenants and service response options to foster learning and develop best practises.

Provide a platform for long-term engagement in the service system.

Recognise areas for improvement in service delivery and potential for service development, and create a strategic plan to fill those gaps.
Are you looking for NDIS services? Let Us Help You Every Step of the Way!
Support for clients with complex needs
For those who have been identified as having many complex needs and are 16 years of age or older, the many and Complex Needs Initiative (MACNI) is a time-limited specialised programme. Individuals with any complex one of the following combination:
Mental illness
Substance abuse issues
Intellectual impairment
Acquired brain injury
Involuntary or voluntary involvement in disability
Efficient NDIS plan management in Sydney. Simplify your funding process. Expert assistance for financial tracking, payments, and budgeting. Maximize your NDIS plan managers Sydney benefits with our dedicated team.
Pathways to complexity
In some cases, people with complex needs may require support from both government and community services according to their personal factors. The involvement of these specialized services becomes essential to address the unique challenges faced by individuals with complex needs. For example, a young person with a mental illness and a physical disability may benefit from accessing mental health services, disability support workers, and independent living programs.
Collaboration between different service providers is crucial in both access services and ensuring holistic care for individuals and families with complex support needs.
Aged Care and Disability Complex Support Needs
As individuals with disabilities age, they may develop additional health conditions or experience a decline in their existing physical or cognitive abilities. This can lead to an increased need for support and care. Aged care services play a crucial role in addressing the new complex support needs of older individuals with disabilities, providing them with the necessary assistance to maintain their independence and dignity.
One important aspect of aged care for individuals with disabilities is residential aged care. This can include assistance with activities of daily living, such as bathing, dressing, grooming, and mobility support.
Aged care specialists provide support to meet the unique requirements of individuals with disabilities, ensuring that their specific needs are addressed with sensitivity and respect.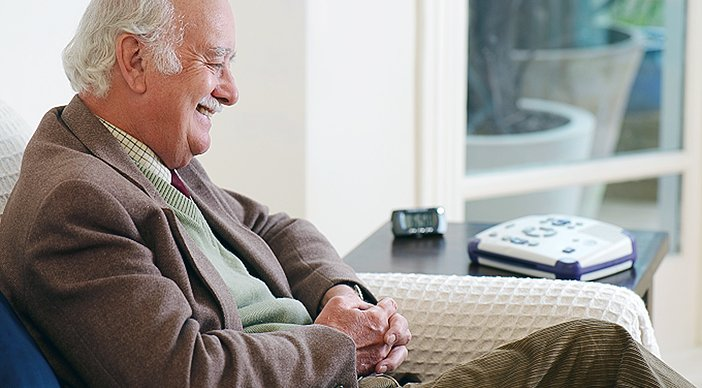 Service provision framework: Complex needs
One aspect where complex needs intersect with government systems is the criminal justice system. Some NDIS participants with complex needs may find themselves involuntarily or voluntarily involved in the criminal justice system due to offending behaviour due to their disability-related challenges. Understanding the personal factors contributing to their offending behavior and providing appropriate support becomes vital in promoting rehabilitation and reducing recidivism.
Young People and Substance Abuse
Substance abuse and misuse can also be part of the complex needs experienced by individuals with disabilities.
Specialist services providing services that provide support for substance abuse can play a critical role in addressing these challenges, promoting recovery, and improving the overall quality of life for your loved one.
Particular Government Systems
The Australian Institute of Health and Welfare and various social service organizations cover costs and provide advice and resources to support individuals with complex needs and their families. These organizations collaborate with government systems and community services to ensure that the necessary services are available to the target group.
a key feature of particular government systems is the provision of social services. These services encompass a wide range of supports aimed at improving the quality of life for individuals with disabilities.
They may include disability-specific programs, financial assistance, housing support, social sciences, psychosocial disabilities support, and personal care. These social services are designed to address the multifaceted needs of individuals with disabilities and promote their overall well-being and inclusion within society.
Working with a young person with a disability
Working with a young person with a disability is a rewarding and meaningful experience that requires patience, empathy, and a person-centered approach. It is essential to recognize and value the unique strengths, abilities, and aspirations of the young person, focusing on their potential rather than their limitations. Building trust and establishing a positive rapport is key to creating a supportive and inclusive environment.
Collaboration with the young person's family, caregivers, and other professionals is vital to develop a comprehensive understanding of their needs and to coordinate care effectively. Providing individualized support and opportunities for skill development, education, social integration, and independence empowers young people with disabilities to thrive and reach their full potential.
Complex Care needs Explained
One key feature of complex care needs is providing care for indigenous Australians and their families. Individuals with complex care needs often will require specialised care and the involvement of multiple healthcare professionals from different disciplines, such as doctors, nurses, therapists, and social workers. These professionals collaborate to develop and implement a holistic care plan that considers all aspects of the individual's health and well-being. Specialized care plan that may include medical treatments, therapy services, medication management, psychological support, and assistance with activities of daily living.
Managing complex care needs often necessitates a person-centered approach. Each individual has their own preferences, goals, and values, which should guide the delivery of care. Understanding and respecting the individual's choices and promoting their autonomy are essential aspects of providing effective complex care.
This person-centered approach recognizes that individuals with complex care needs are experts in their own lives and encourages and supports their active and voluntary involvement in decision-making and care planning.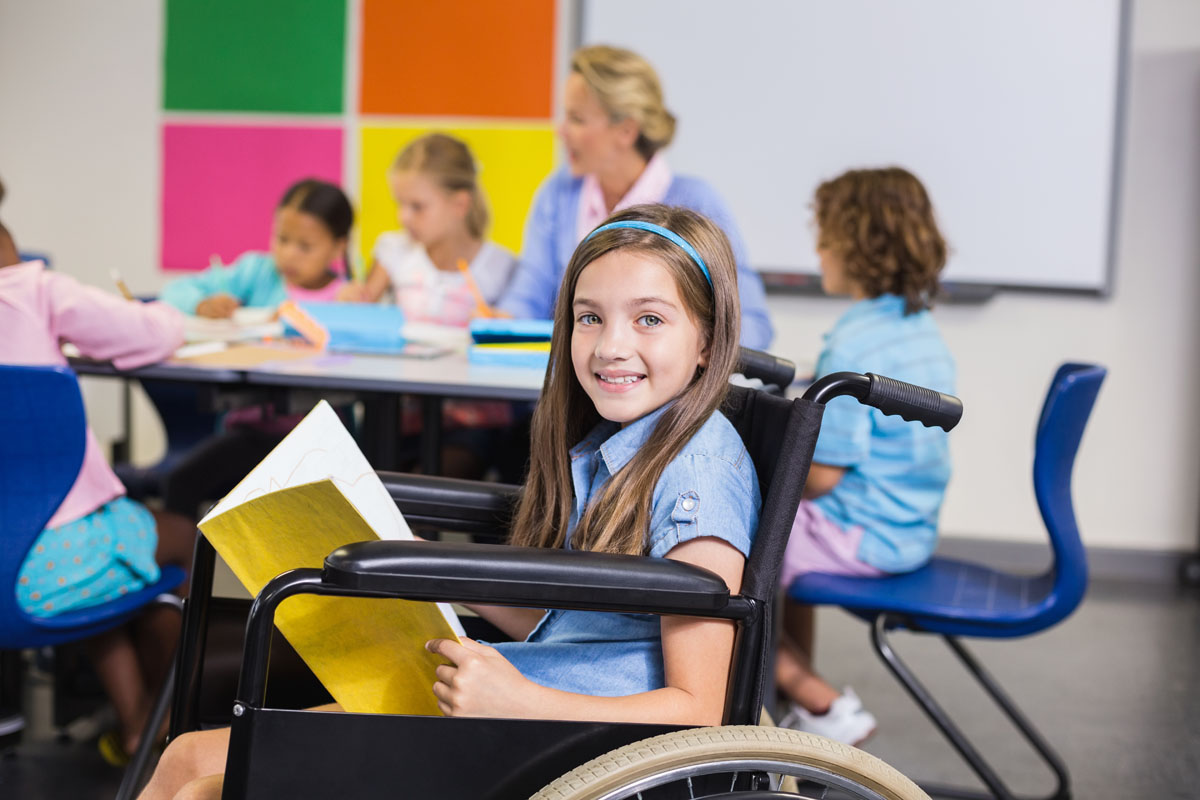 Children with Disabilities
Children with disabilities frequently have complex care requirements, especially if they also struggle with intellectual handicaps, acquired brain injury, and physical health issues.
Aside from physical assistance with daily tasks like grooming and personal care, children with complex care requirements may also need support with learning, medication administration, blood pressure monitoring, wound dressing, and other activities.
Boost your vehicle's shine with NDIS Car Cleaning Sydney. Professional, reliable service tailored to your needs. Transforming cars into spotless gems, bringing satisfaction right to your doorstep