Your Trusted Cleaner in Brisbane for a Sparkling Home
Are you tired of spending your weekends scrubbing floors and dusting furniture and searching for a cleaner in Brisbane? Is the thought of tackling a deep cleaning project too overwhelming? Look no further!
Help To You is here to rescue you from your domestic cleaning Brisbane woes with our top-notch house cleaning services in Brisbane. With a team of professional cleaners, seamless booking process, and a commitment to customer satisfaction, our home cleaning services company is your go-to choice for all your house cleaning needs.
Let's explore why we are the best in the industry!
1. Professional House Cleaning Services for a Sparkling Home
At Help To You, we take pride in offering professional house cleaning services that will leave your home spotless.
Our team of skilled and experienced cleaners is dedicated to providing a thorough cleaning service, tailored to meet your specific requirements. Whether it's a one-time deep clean, regular cleaning services Brisbane, or even spring cleaning, we've got you covered.
2. Trusted House Cleaning Service and Apartment Cleaning Brisbane with a Flawless Reputation
Our reputation apartment cleaning here speaks for itself – our valued customers in Brisbane consistently rave about the fantastic job our cleaning team does.
We understand the importance of trust when it comes to letting someone into your home, and that's why we ensure all our cleaners are fully vetted and police-checked.
Rest assured, your home is in safe hands with us.
3. Your Convenience is Our Priority
Booking our domestic cleaning Brisbane services is a breeze! With Help To You, you can easily book online, saving you time and hassle. No more waiting on hold or dealing with complex booking procedures.
Our seamless booking process ensures you get the domestic cleaning Brisbane services you need when needed.
4. Bringing Professionalism and Expertise to Every Job
When you hire Help To You, you can expect a team of professional cleaners bring their own equipment and a detailed checklist.
We come fully prepared to tackle any cleaning challenge thrown our way. From bathroom cleaning and carpet cleaning to grout cleaning and oven cleaning, we leave no corner untouched.
5. The Best Brisbane House Cleaners at Your Service
Our team of professional cleaners in Brisbane is the backbone of cleaning team and our excellent job.
They are not only skilled and efficient but also friendly and approachable. We understand that every home is unique, so we ensure that our cleaners cater to your specific cleaning needs, ensuring a clean and happy home.
6. Regular Cleaning Services for a Stress-Free Life
Maintaining a clean house can be time-consuming, especially with a busy schedule. That's where our professional cleaning services come in handy.
Whether you prefer a regular cleaner or are open to different cleaners, we will work around your schedule and provide a consistent cleaning experience to leave your house clean.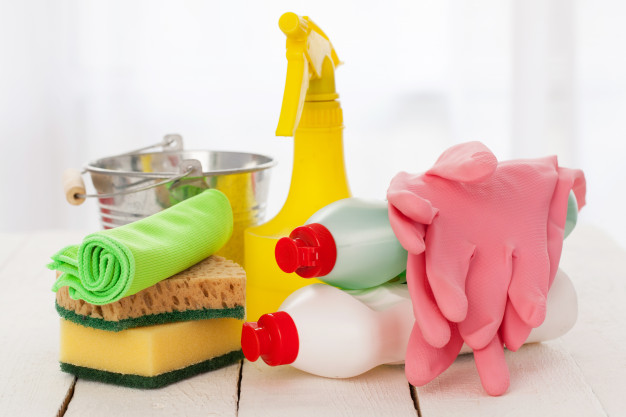 7. Transparent and Affordable Pricing
At Help To You, we believe in transparent pricing with no hidden costs.
Our competitive house cleaning prices are designed to fit your budget while delivering an excellent job every time. We accept Visa payments for your convenience.
8. Fully Insured for Your Peace of Mind
We value the trust you place in us when inviting us into your house clean your home.
To ensure your peace of mind, we are fully insured, providing you with coverage in the unlikely event of any accidents or damages during our cleaning service.
9. Customized Brisbane Cleaning Schedule for Your Convenience
We understand that every homeowner's cleaning needs differ, which is why we offer flexible cleaning schedules to suit your lifestyle. Whether you require weekly, bi-weekly, or monthly cleaning services, we are here to accommodate your preferences.
Our professional service goal is to make your life easier by maintaining a house clean and hygienic living space, allowing you to focus on the things that matter most to you.
10. Consistent Brisbane Cleaners for Personalized Service
When you opt for regular house cleaning services Brisbane with Help To You, we make an effort to assign the same house cleaner back to your home whenever possible.
This not only fosters a sense of familiarity and trust but also allows the cleaner to understand your specific home cleaning Brisbane, preferences and house cleaning requirements.
However, if you ever need a different cleaner for any reason, we ensure a seamless transition and the same high standard of cleaning service.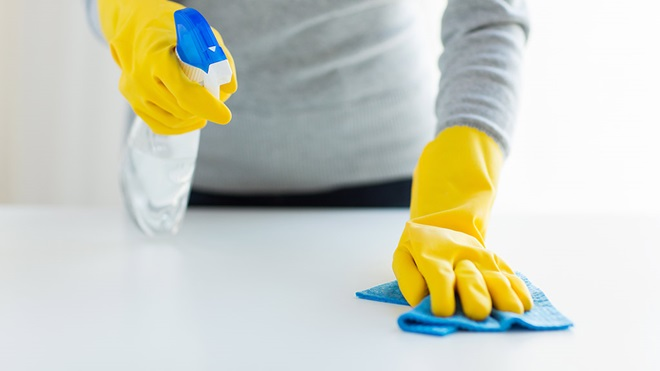 11. Quality Cleaning Products for a Safe Home
Your family's health and safety are of utmost importance to us. That's why we exclusively use high-quality and environmentally-friendly cleaning products.
Our cleaning solutions are not only effective in removing dirt and grime but also safe for your loved ones and pets to get a spotless home.
12. The Cleaning Industry's Finest Professionals
At Help To You, we take great pride in our team of best cleaners, who are the heart of our business and brilliant job.
We meticulously select our cleaning staff, not just for their cleaning skills but also for their dedication to delivering exceptional service. Each cleaner is trained to uphold our company's values of integrity, honesty, and respect.
13. Customer Satisfaction is Our Reward
Nothing motivates us more than a happy and satisfied customer. We go the extra mile to ensure that you are delighted with the results of our cleaning service.
Our attention to detail, commitment to quality, and personalized approach have earned us a long list of loyal customers who rely on us for all their cleaning needs.
14. Your Reliable Cleaning Company in Brisbane
Help To You is not just a cleaning service; we are your reliable partner in maintaining a Brisbane clean and tidy home.
Whether you need assistance with routine house cleaning or a one-time deep clean, we are here to help. Our dedicated customer support team is always available to address any inquiries or concerns you may have about the cleaning industry.
15. Embrace the Joy of a Brisbane Cleaning Services
A clean and organized home contributes to a more harmonious and peaceful living environment.
With Help To You taking care of your cleaning needs, you can come home to a clean, fresh, and sparkling space every time. Experience the joy of a clean house and sparkle without the stress of managing cleaning tasks on your own.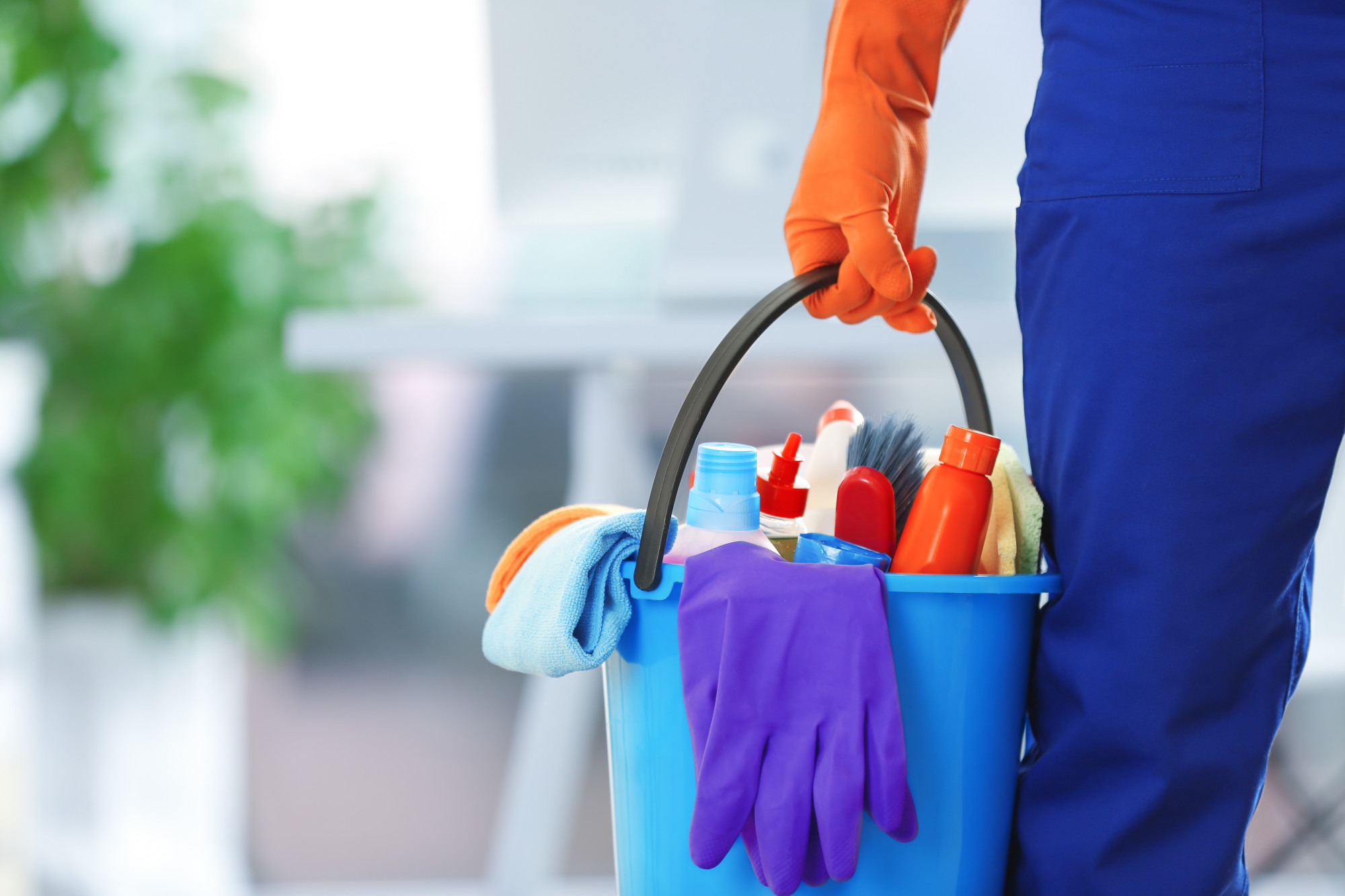 16. Transform Your Living Space with Help To You
With Help To You by your side, you can truly transform your living space into a sanctuary of cleanliness and tranquility.
Our professional cleaners are trained to tackle every nook and cranny, leaving your home in impeccable condition. Whether it's an apartment in the heart of Brisbane or a spacious house along the outskirts, our home cleaning Brisbane services team is equipped to handle all types of properties with utmost care and attention to detail.
17. Celebrate Special Occasions with a Spotless Home
Are you hosting a special event or expecting guests at your place? Let Help To You take care of the deep cleaning, while you focus on planning and preparation. Our deep cleaning services are ideal for getting your home in tip-top shape for those memorable occasions. Impress your guests with a spotless and inviting environment, ensuring everyone feels comfortable and welcome.
18. Cleaning Services Beyond Your Living Spaces
At Help To You, we understand that a clean home extends beyond just the living areas. Our comprehensive cleaning services also cover offices and commercial spaces in Brisbane.
If you're a business owner in desperate need of a reliable cleaning agency in Brisbane, we can cater to your office cleaning needs, helping you maintain a clean and organized workplace for enhanced productivity and employee well-being.
19. A Greener Tomorrow – Our Commitment to the Environment
As responsible citizens and a caring cleaning services Brisbane company, we are conscious of our impact on the environment. We continuously strive to minimize our carbon footprint by using eco-friendly cleaning products and adopting sustainable practices wherever possible.
Join us in our journey towards a greener tomorrow and contribute to a cleaner and healthier planet.
20. Your Safety is Our Priority
Your safety and security are paramount to us. That's why all our professional cleaners Brisbane are well-trained and adhere to strict safety protocols during every cleaning assignment.
Additionally, Help To You maintains a fully insured status, providing an extra layer of protection for your peace of mind.
21. Discover the Joy of Free Time
Imagine all the things you could do with the time you'd save from not having to worry about cleaning. Whether it's pursuing hobbies, spending quality time with loved ones, or simply unwinding and relaxing, Help To You allows you to rediscover the joy of free time.
Indulge in the activities that bring you happiness for the whole house while we take care of your cleaning needs.
22. A Gift That Keeps Giving
Looking for a thoughtful gift for a friend, family member, or colleague? Give them the gift of a clean home with Help To You's gift certificates.
A professional housekeeping cleaning services Brisbane is a practical and appreciated present for any occasion, from birthdays and anniversaries to housewarmings and public holidays.
23. Embrace the Help To You Difference
When it comes to house cleaning services in Brisbane, Help To You stands out for all the right reasons. Our commitment to excellence, attention to detail, and dedication to customer satisfaction make us the top choice among residents and businesses alike.
Experience the Help To You difference and see why we are the most trusted cleaning service in Brisbane.
Book Help To You for Your Brisbane Home Cleaning Today!
Don't let cleaning chores take over your precious time and energy. Let Help To You be your trusted partner in maintaining a clean and healthy living space.
Experience the convenience of seamless online booking, the expertise of professional brisbane house cleaners everywhere, and the satisfaction of a sparkling home. Book our house cleaning services in Brisbane today and witness the magic unfold! We guarantee you'll love the results.
Make your life easier and brighter with Help To You, your dedicated house cleaning service in Brisbane. Let us handle the cleaning while you focus on making wonderful memories in your beautiful home.
Contact us today to get started on your journey for home cleaning service to a cleaner and happier living space!
Join Help To You As A Cleaning Professional!
Help To You is more than just a cleaning service; we are your partner in creating a clean and happy living space.
Our professional cleaners Brisbane are equipped with the skills, experience, and passion to deliver exceptional cleaning results every time.
We Love Home Cleaning in Brisbane
Don't let cleaning tasks overwhelm you; let Help To You take care of it all. Experience the joy of a spotless home and the freedom to enjoy life's moments without the burden of cleaning.
BOOK A HOME CLEANING SERVICE IN JUST 60 SECONDS!
Join the Help To You family the cleaning agency in Brisbane today and discover the magic of a clean and happy home in beautiful northside Brisbane landscaping.
Book now our professional house cleaning services now and transform your living space into a haven of cleanliness and comfort. Your sparkling home awaits!
FAQs about cleaner in brisbane
What is the pricing for house cleaning services in Brisbane?
The cost of house cleaning services in Brisbane varies based on several factors, including the size of the property, the type of cleaning required, and the frequency of service. On average, homeowners can expect to pay between $25 to $50 per hour. However, it's essential to obtain quotes from multiple cleaning service providers to get an accurate estimate tailored to your specific needs.
Where can I locate a house cleaner in Brisbane?
To find a reputable house cleaner in Brisbane, consider starting with online directories and review platforms. Websites like Google My Business, Yelp, and local Brisbane directories often feature ratings and reviews from previous clients. Additionally, asking for recommendations from friends, family, or colleagues can also lead to trustworthy cleaning professionals in the area.
What is the average expense for home cleaning in Australia?
Across Australia, the average cost for house cleaning services ranges from $30 to $45 per hour. This rate can fluctuate based on the region, the complexity of the cleaning tasks, and the experience of the cleaner. It's always a good practice to compare prices and services from different providers to ensure you're getting the best value for your investment.