NDIS Transport Providers Brisbane: Meeting All Your Transportation Needs
Are you or a loved one an NDIS participant in Brisbane? If so, you're likely familiar with the challenges of finding reliable transportation services that cater to your unique needs.
Whether you're in the north, south, east, or west of Brisbane, Help To You is here to assist with your transportation requirements. In this article, we'll explore the world of NDIS transport providers in Brisbane and discuss the types of transportation available for people with disabilities.
What Are The Transport Options for Disabeled in Brisbane?
Transport around Brisbane is managed by the Queensland Government and the councils of the local government areas that make up the metropolitan region, including the Brisbane City Council, control transport around Brisbane.
Translink manages the majority of Brisbane's public transport. Through its City network system, Queensland Rail runs the rail services. Bus services utilise the road network as well as designated bus lanes and busways, and are run by both the Brisbane City Council's Transport for Brisbane subsidiary and private operators. RiverCity Ferries runs the ferry services on the Brisbane River.
Brisbane offers a number of transportation options for people with substantial difficulty providing aged care transport assistance and disability transport services:
1- Long-Distance Trains
The following accessibility features are operated by Spirit of Queensland to Cairns, Rockhampton, and Bundaberg:
a retractable step that collapses to make boarding and exiting the carriage more secure and convenient
wheelchair accessibility with a fold-out ramp
wheelchair transport Brisbane friendly areas
handicapped-accessible loo
onboard wheelchairs that collapse
grab grips and high visibility railings on the seat backs
braille- and raised-number overhead lockers
flooring, aisles, and chairs all in contrasting colours
signs with elevated text, pictograms, braille, and distinct colour contrasts
All safety and informational messages, lifestyle programmes, and some movies are captioned.
earphone loops
enhanced consumer control for clearer headset sound.
2- Travelling with a service, guide, or hearing dog
Following completion of the Public Access Test, Certification and Handler Identity Card Form by an authorised trainer/training institution, a certified guide, hearing, or service dog may travel with you as an authorised handler:
on all Queensland public transport
the majority of public areas in Australia
during domestic flights.
3- Airline travel
Flights on domestic airlines
The majority of the time, Australian domestic airlines require advanced notice of special travel requirements. When booking your travel, they ask that you let them know if you need any assistance, and they typically demand that you do so five days or more in advance.
If you let the airline know in advance that you require assistance, they will provide you priority boarding and, if you have a hearing or vision disability, a one-on-one safety briefing.
Wheelchair transport Brisbane
There are typically only two wheelchairs allowed in the cabin on most flights.
If you need a wheelchair, check with the airline when making your reservation.
International travel by air
Different nations offer different degrees of accessibility for people with disabilities. Making travel arrangements in advance will help your trip go more smoothly. Important things to consider include:
When booking a flight, try to go direct. When booking, inform your airline of any special assistance requirements.
Select flights that leave plenty of time for transferring to other aircraft or modes of transportation.
Verify the regulations of the country you are travelling about any equipment you are bringing, such as medication and service animals.
Before leaving home, confirm that your accommodations will satisfy your specific requirements.
Verify the country you are visiting's voltage requirements. Do you have the proper adaptors?
Have your wheelchair serviced before leaving if you plan to bring one.
Request from your doctor a letter of justification for entry into other countries, as well as a supply of your medication to last you during your trip and any emergency.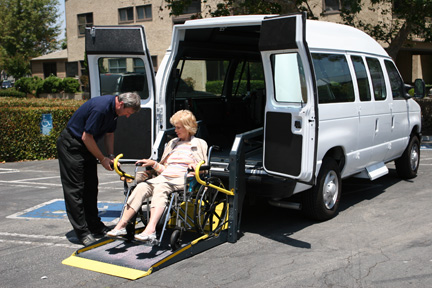 4- Taxis with access for wheelchairs
In several provincial areas and throughout south-eastern Queensland, accessible taxis are readily available. These are frequently maxi taxis that can accommodate two wheelchairs or one mobility scooter, provided it can be secured within the car.
How to access wheelchair transport Brisbane?
1- Hail: When a taxi's 'taxi' light is on, hail one that is empty and accessible.
2- Taxi rank: assemble there with a rank marshal and ask for a wheelchair-accessible cab.
3- Telephone booking: be sure to mention that the passenger will be using a wheelchair or mobility scooter to secure priority over general and group reservations. For ordering wheelchair-accessible taxis, some operators have a priority phone number.
5- Buses
Accessible buses
South East Queensland and TransLink services
The majority of the Translink network's buses have ramp systems or low floors. Stations along busways, or routes just for buses, have ramps, lifts, and walkways. In bus terminals, tactile flooring for the visually impaired and hearing aids for the hard of hearing are also available.
Queensland's rural and regional areas
For the phone numbers of bus companies that operate in your area, go to qconnect.
Assistance dogs
You are welcome to ride public transport with your trained assistance dog. Your pet must travel with your assistance dog handler card and wear the "certified assistance dog" tag on its coat or harness.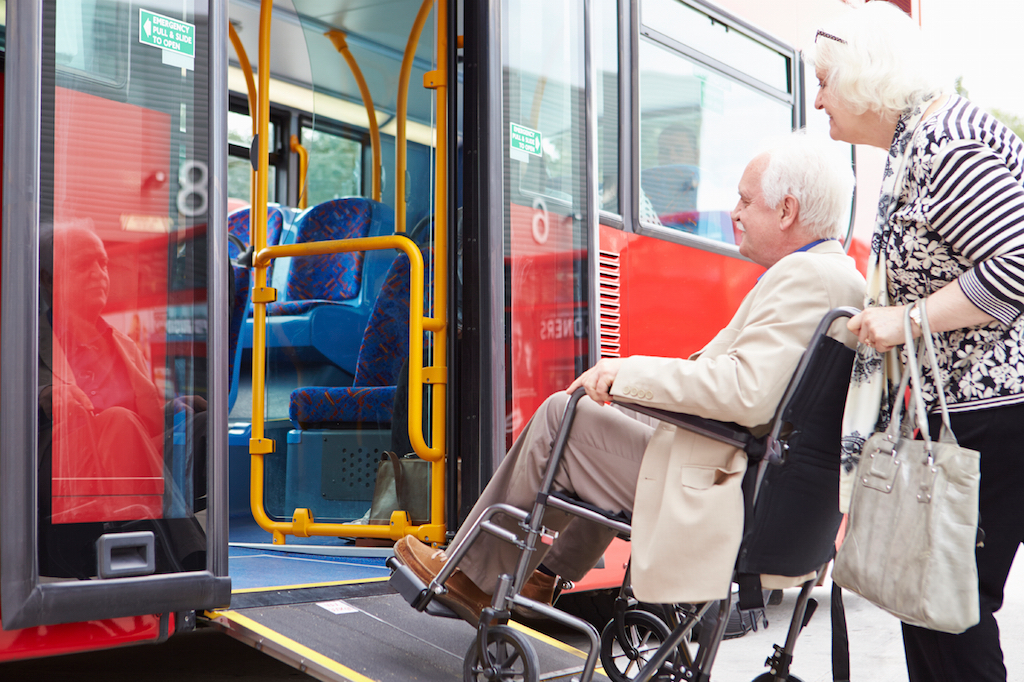 Ferries and CityCat
ADA-compliant ferries
Wheelchair users can board CityCat ferries with complete access. They have seating within the cabin and in the back, as well as broad entrance gates. For the benefit of passengers with hearing impairments, CityCat boats also provide hearing enhancement.
The Cross River Ferry and CityFerry services are inaccessible.
accessible ferry docks
Fully accessible CityCat terminals include the following:
Bulimba
Hawthorne
Park in Mowbray
Farm Park New
Hamilton Northshore in
Gardens Point, QUT
Regatta
Riverside
Southern Bank
Sydney Avenue
College of Queensland
West End.
6- Trains for short distances
South East Queensland and Brisbane
Just inside the train doors is priority seating for passengers using a wheelchair or other mobility device.
Platforms that are somewhat higher or lower than the train entry are present in several Queensland Rail stations. Wait at the assisted boarding station if you require a portable ramp or assistance to board or disembark. A wheelchair with a white frame against a blue backdrop and a mat with a raised, tactile surface serve as platform indicators for assisted boarding points.
NDIS Transport Providers Brisbane: Covering All Regions
Brisbane is a vibrant city with diverse communities spread across its north, south, east, and west regions. At Help To You, we understand that each region may have its specific transportation needs. That's why we offer NDIS transport services that cater to every corner of the city.
NDIS Transport Providers Brisbane South: For those residing in the southern suburbs of Brisbane, we provide tailored transport solutions to help you access medical appointments, attend day programs, or enjoy social outings.
NDIS Transport Providers Brisbane West: The western suburbs of Brisbane are not forgotten either. Our NDIS transport services ensure you have the support you need to travel safely and independently to your desired destinations.
NDIS Transport Providers Brisbane North: If you're in the northern suburbs of Brisbane, we've got you covered. Our NDIS transport providers will assist you in accessing community activities, support workers, and more.
NDIS Transport Providers Brisbane East: In the eastern suburbs of Brisbane, we offer quality care and transportation assistance to help you participate in recreational and leisure activities.
Types of Transportation for People with Disabilities
We understand that each NDIS participant may have unique transportation requirements. That's why we offer a range of transportation services to cater to your specific needs:
Public Transport: Our services can include assistance with using public transport to help you stay connected with the community.
National Disability Insurance Scheme (NDIS): As a registered NDIS provider, we can help you access funding and navigate your transport budget effectively.
Transport Assistance: Whether it's getting to medical appointments, attending day programs, or participating in social activities, our team is here to assist you.
Transport Support: Our support workers are trained to provide the assistance you need to travel independently and safely.
Access Funding: We can help you access the funding you need to cover your transportation costs through your NDIS plan.
Attending Day Programs: Many NDIS participants attend day programs, and our transportation services can ensure you get there comfortably and on time.
Public Transport Statistics in Brisbane
According to information made public by Moovit in July 2017, an average workday commute in Brisbane & South East QLD, such as going to and from work, takes 68 minutes. 22.6% of people who use public transportation commute for longer than two hours each day.
The average wait time for a ride on public transportation is 13 minutes, but 18.7% of users wait longer than 20 minutes per day. The typical trip length on public transport is 9 km, although 20% of passengers travel more than 12 kilometres in a single direction.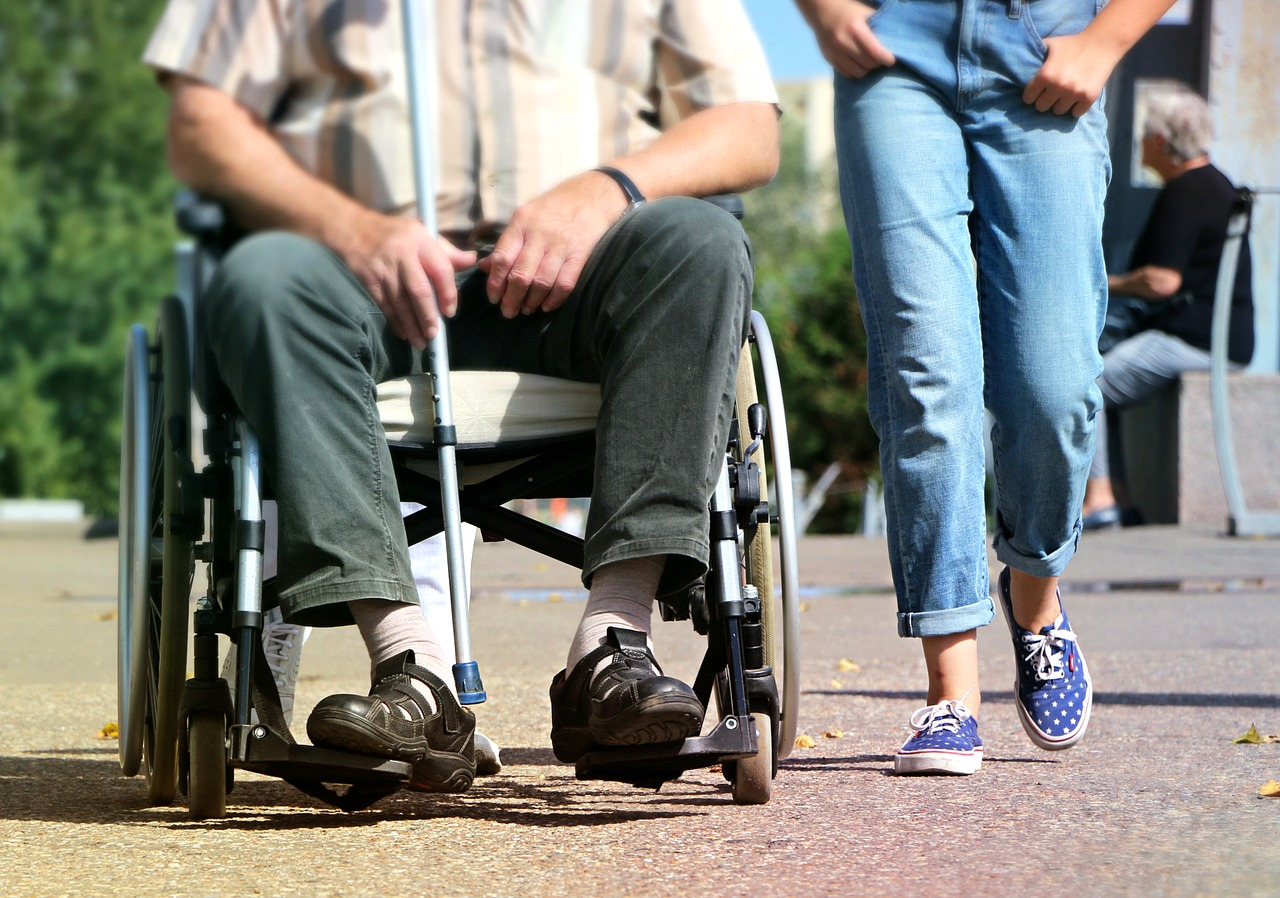 Get in Touch with Help To You
If you're an NDIS participant in Brisbane seeking reliable and comprehensive transportation services, Help To You is here to assist you every step of the way. Reach out to us today to discuss your specific needs, preferences, and goals. Our friendly and knowledgeable team will work closely with you to develop a transportation plan that aligns with your unique circumstances.
Don't hesitate to take the next step toward a brighter future. Contact Help To You today and let us be your partner in achieving your goals, attending day programs, connecting with your community, and living life to the fullest.
Frequently Asked Questions About NDIS Transport Providers Brisbane
1. What function does a transport service provider serve?
A transport service provider plays a crucial role in facilitating the movement of people and goods from one location to another. They offer transportation services that can vary widely, from personal car rides to large-scale logistics and cargo transport. These providers ensure efficient, safe, and reliable transportation options for individuals, businesses, and communities.
2. Can you list some examples of vehicle network transport services?
Certainly! Vehicle network transport services have gained popularity in recent years, offering convenient and often cost-effective transportation options. Some examples include:
Ride-Sharing Services: Companies like Uber and Lyft connect passengers with drivers who use their personal vehicles for on-demand rides.
Carpooling Platforms: Services like BlaBlaCar allow individuals to share rides for long-distance travel, reducing costs and environmental impact.
Bike-Sharing Programs: Cities around the world offer bike-sharing services, where users can rent bicycles for short trips within urban areas.
Electric Scooter Rentals: Electric scooter sharing services, such as Lime and Bird, provide an eco-friendly and convenient mode of transportation in many cities.
Car Rental Companies: Traditional car rental agencies like Hertz and Enterprise offer a wide range of vehicles for short-term or long-term rentals.
3. What services do transport service providers offer for individuals with disabilities?
Transport service providers often offer specialized services to meet the needs of individuals with disabilities. These services may include:
Wheelchair-Accessible Vehicles: Providers offer vehicles equipped with ramps or lifts to accommodate passengers who use wheelchairs or mobility aids.
Door-to-Door Assistance: Drivers and support staff may assist individuals with disabilities in boarding and disembarking from vehicles.
Adaptive Equipment: Some providers offer vehicles equipped with adaptive equipment, like hand controls, to accommodate passengers with specific mobility challenges.
Specialized Training: Drivers may receive training to provide safe and respectful transportation for passengers with disabilities.
4. How can I book transportation services with a transport service provider?
Booking transportation services with a transport service provider typically involves one or more of the following methods:
Mobile Apps: Many providers offer dedicated mobile apps that allow users to book rides, track vehicles, and make payments.
Online Booking: You can visit the provider's website and make reservations or bookings through their online platforms.
Phone Reservations: Some providers still offer traditional phone booking options, allowing you to speak with a representative to arrange transportation.
Walk-In Services: In some cases, you can simply walk up to a transportation service, such as a taxi stand or a car rental office, and request service on the spot.
5. How does pricing work with transport service providers?
Pricing for transportation services varies based on several factors, including the type of service, distance traveled, time of day, and location. Here are common pricing models:
Flat Rate: Some providers offer fixed rates for specific routes or distances.
Metered Fare: Taxis often use meters to calculate fares based on distance and time.
Dynamic Pricing: Ride-sharing services may adjust prices based on demand, known as surge pricing.
Subscription Plans: Some providers offer subscription-based plans for regular users, providing discounts or other benefits.
Promotions and Discounts: Providers frequently offer promotional codes and discounts, which can significantly affect the cost of a ride.
Remember to check the pricing structure of your chosen provider and any applicable fees before booking.
6. Are transport service providers regulated in terms of safety and service quality?
Yes, many transport service providers are subject to regulations and standards to ensure passenger safety and service quality. These regulations may include vehicle safety inspections, driver background checks, insurance requirements, and licensing. Regulatory oversight varies by location and the type of transportation service.