NDIS Jobs Comprehensive Guide for Applicants
Are you looking for a fulfilling career that allows you to make a positive impact on the lives of individuals with disabilities? The National Disability Insurance Scheme (NDIS) offers a range of rewarding job opportunities that provide support, assistance, and care to those who need it most.
In this article, we'll explore the diverse range of jobs at NDIS available across Australia, highlighting the significance of the NDIS and the numerous benefits of working within this sector.
Understanding the NDIS and Its Role in Australia
The National Disability Insurance Scheme (NDIS) is a transformative social reform that aims to provide Australians and local community with disabilities the necessary support and resources to lead fulfilling lives. Established to replace the previous disability support system, the NDIS focuses on individualized plans, giving people with disabilities more control and choice over the services they receive.
This holistic approach is designed to empower participants and enable them to engage more actively in their local communities.
The Variety of Jobs with NDIS Available
The NDIS jobs market in Australia is diverse with professional development opportunities, catering to a wide range of skills, qualifications, and interests and some with nfp salary packaging.
From hourly rate part time to full-time positions, the NDIS offers opportunities to employees in various areas, including:
The NDIS RN Jobs Near Me:
If you're a registered nurse looking to apply your expertise in a meaningful way, consider NDIS registered nurse (RN) jobs. These roles involve providing healthcare and medical support to NDIS participants and clients, ensuring their well-being and assisting with their specific needs.
NDIS Support Worker Jobs Sydney:
Particularly prominent in urban centers like Sydney, NDIS support workers jobs are vital in helping participants with day-to-day activities, fostering their independence, and enhancing their mental health and quality of life. As an NDIS support worker, you'll contribute directly to the well-being of participants and their families.
NDIS Finance Officer and Administration Jobs:
Behind the scenes, NDIS finance officers play a key role in managing the financial aspects of the scheme. This rewarding job type requires individuals with strong financial acumen and attention to detail to ensure the effective allocation of funds to support participants and customers.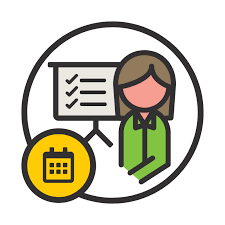 Benefits of Working with NDIS
Working in the NDIS sector in the local community services offers a range of benefits that go beyond the standard employment perks. Some of the advantages include:
Making a Meaningful Impact:
Every day, you'll have the opportunity to positively influence the lives of people with disability, contributing to their growth, independence, and happiness.
Professional Development:
Jobs at NDIS offer paid training and development opportunities, allowing you to enhance your skills and grow in your career.
Flexible Working Arrangements:
Balancing work with personal commitments is easier with flexible working arrangements offered by many NDIS organizations.
Joining a High-Performing Team:
Working in the NDIS sector organisation often means becoming part of a dedicated and high-performing team that shares your passion for supporting others.
How to Apply for NDIS Jobs
Getting started on your rewarding NDIS career journey is easy. Simply search for NDIS job alert in your area, whether it's Brisbane, Sydney, or other locations across Australia. any organisation offers easily accessible online application processes that make applying for NDIS jobs a seamless experience.
Unlock Your Potential: NDIS Jobs in Your Community
Joining the NDIS sector means becoming a valuable part of an organisation that supports and empowers individuals with disabilities. Whether you're an experienced registered nurse, a dedicated support worker, or a finance professional, there's a place for you within the NDIS.
Make a difference in your local community and in the lives of others by considering a rewarding career in NDIS supports.
Navigating the Path to NDIS Employment
Qualifications and Requirements for the Services
To embark on a career within the NDIS sector, at first point, it's important to understand the qualifications and requirements associated with different roles in service delivery.
While each position may have its specific prerequisites and salary packaging, certain common qualifications and attributes include:
Relevant Qualifications:
Many NDIS jobs require specific qualifications, such as a Certificate III or IV in Disability Care, Nursing, or a related field. Make sure to check the job description for the educational background required.
National Police Check:
Due to the vulnerable nature of the individuals being supported, NDIS roles often require to provide evidence of National Police Check to ensure the safety and well-being of participants.
Working with Children Check:
If you'll be working with children as part of your NDIS role, a valid Working with Children Check is typically mandatory.
NDIS Support Workers Orientation Module:
The NDIS Worker Orientation Module is an essential training program that provides insights into working with participants and understanding the NDIS framework.
Passion and Compassion:
Beyond being responsible and having formal qualifications, having a genuine passion for supporting people and making a positive impact in the life of people with disabilities is invaluable. Compassion, empathy, and patience are essential qualities for anyone working in this sector.
The Application Process
Applying for new NDIS jobs follows a standard process, similar to applying for other roles. Here's a general outline of the steps involved:
Search for Job Listings: Begin by searching online job boards, NDIS organization websites, and career platforms for open positions that match your skills and interests.
Review Job Descriptions: Carefully read through job descriptions to understand the role's responsibilities, requirements, and the qualities the employer is seeking.
Prepare Your Resume and Cover Letter: Tailor your resume to highlight relevant qualifications, experience, and skills. Write a personalized cover letter that addresses the specific role and organization.
Submit Your Application: Follow the instructions provided in the job listing to submit your application. This may involve completing an online form, uploading documents, or sending an email.
Interview Process: If shortlisted, you may be invited to an interview. Prepare for the interview by researching the organization, practicing common interview questions, and highlighting how your skills align with the role.
Background Checks: Successful candidates are typically required to undergo background checks, including National Police Checks and Working with Children Checks, before commencing employment.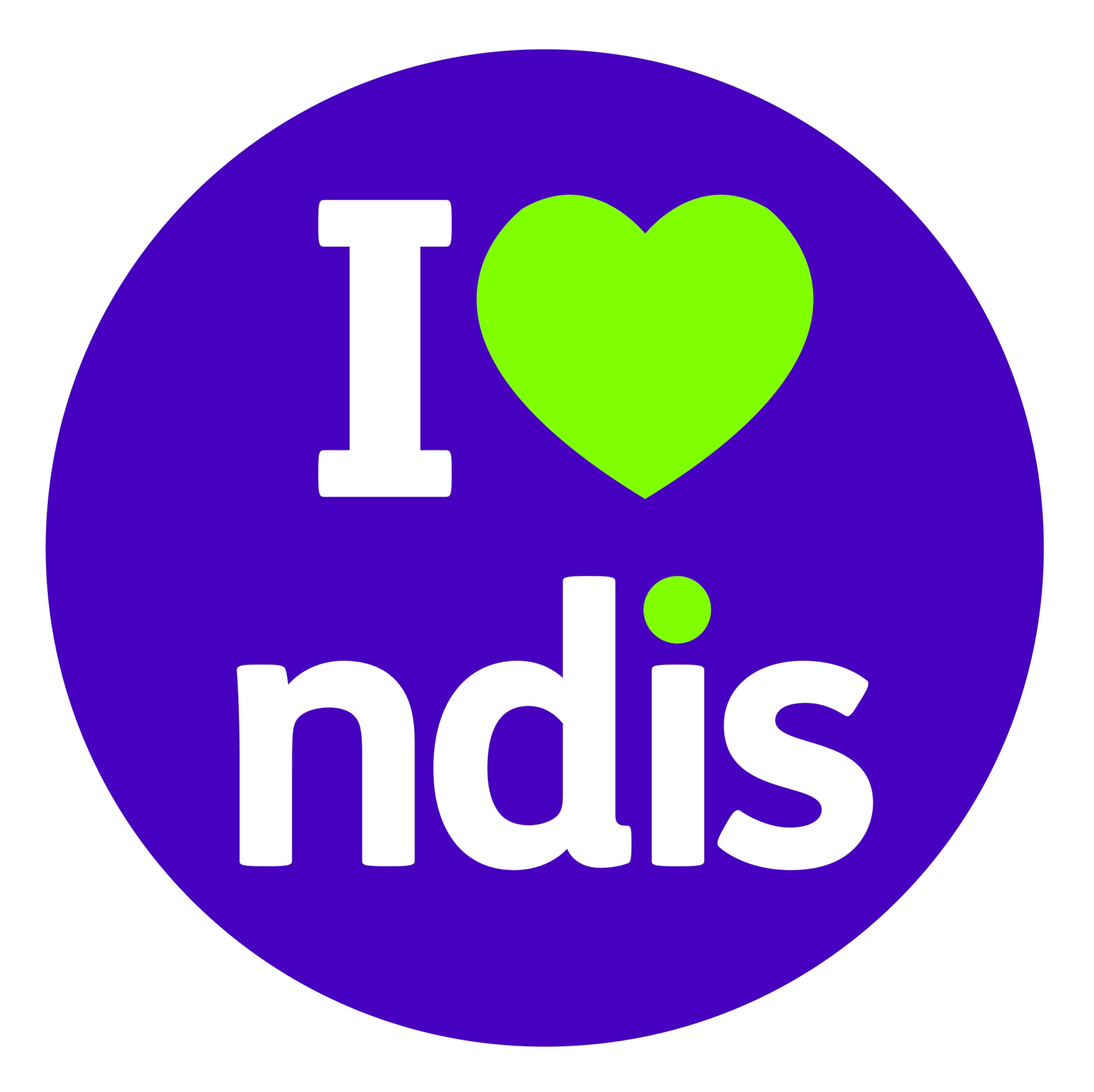 A Diverse Range of Opportunities
The NDIS sector is a dynamic and evolving field that offers a diverse range of job opportunities beyond those mentioned earlier. These opportunities include:
NDIS Support Coordination: NDIS Support Coordinators play a pivotal role in assisting participants to navigate the complexities of the NDIS system. With a deep understanding of available services and an ability to tailor plans to individual needs, Support Coordinators empower participants to achieve their goals. This role requires strong organizational skills, a problem-solving mindset, and an aptitude for building relationships with participants and service providers.
Mental Health Support Workers: Front and center in the NDIS workforce are the invaluable NDIS Support Workers. These dedicated professionals provide hands-on assistance and companionship to participants in their daily activities. From helping with personal care routines to facilitating social outings, NDIS Support Workers forge deep connections and enable participants to lead rich, independent lives. If you have a compassionate nature, excellent communication skills, and a desire to make a difference, this role might be your calling.
NDIS Allied Health Professionals:For those with qualifications in occupational therapy, psychology, speech pathology, and other allied health fields, the NDIS sector presents opportunities to utilize specialized expertise. Allied Health Professionals collaborate with participants to develop personalized plans that address their unique challenges and goals. Through therapeutic interventions and evidence-based practices, these professionals contribute to enhancing participants' quality of life.
NDIS Administration and Finance Roles:Behind the scenes, NDIS organizations rely on administrative and finance professionals to ensure smooth operations. Finance officers manage fund allocation and budgeting, guaranteeing that participants receive the necessary resources. Administrative roles involve coordinating schedules, managing paperwork, and maintaining essential communication channels. These roles are essential in creating a seamless support environment.
NDIS Leadership and Management:As the NDIS sector continues to evolve, skilled leaders and managers are vital for guiding organizations and services. These roles involve strategic planning, policy development, and overseeing teams of dedicated professionals. With the ability to influence the direction of the sector, leadership positions offer a chance to create positive change on a larger scale.
Continuous Learning and Skill Enhancement
Once you've secured a position within the NDIS sector, the journey doesn't stop there. In fact, it's just the beginning of an exciting path of continuous learning and skill enhancement.
NDIS organizations understand the importance of staying up-to-date with industry trends, best practices, and new methodologies with the clients. As such, they often offer a range of professional award rates development opportunities to help you excel in your role.
Paid Training Programs:
Many NDIS employers provide paid training programs that cover a wide spectrum of topics, from disability support techniques to communication strategies. These programs not only enhance your skills but also ensure that you're equipped to deliver high-quality support to participants.
Certifications and Workshops:
In addition to on-the-job training, you might have the chance to attend workshops for NDIS support worker jobs Sydney and earn certifications related to disability support. These certifications not only boost your expertise but also add value to your resume.
Career Progression:
The NDIS sector recognizes and rewards dedication and skill advancement. As you gain experience and further develop your abilities, you'll find opportunities to take on more responsibilities, potentially moving into supervisory or leadership roles.
Networking and Community Building
Working in the NDIS sector offers more than just a job; it offers a chance to be part of a supportive and compassionate community. NDIS organisations often foster an environment where employees can connect, collaborate, and learn from one another. Networking events, team-building activities, and staff meetings provide opportunities to build relationships with colleagues who share your passion for making a difference.
Finding Your Fit in the NDIS Sector
The beauty of the NDIS sector lies in its capacity to welcome a diverse range of skills, backgrounds, and passions. Whether you're a healthcare professional looking to specialize in disability support, an administrative wizard seeking a meaningful role, or a natural-born communicator ready to guide participants, there's a place for you in the NDIS workforce.
Contributing to a Greater Cause through Jobs at NDIS
One of the most compelling aspects of jobs at NDIS is the knowledge that your efforts contribute to a greater cause. You're not just performing tasks; you're actively helping individuals with disabilities lead more fulfilling lives. Whether you're assisting a participant in their daily routine, coordinating services, or providing medical support, every action you take contributes to the well-being and empowerment of someone in need.
Flexibility and Work-Life Balance
Many NDIS organisations offer flexible working arrangements to accommodate various lifestyles and commitments. Whether you're seeking part-time employment to balance family responsibilities or looking for full-time roles, the NDIS sector often provides options that allow you to find the right work-life balance.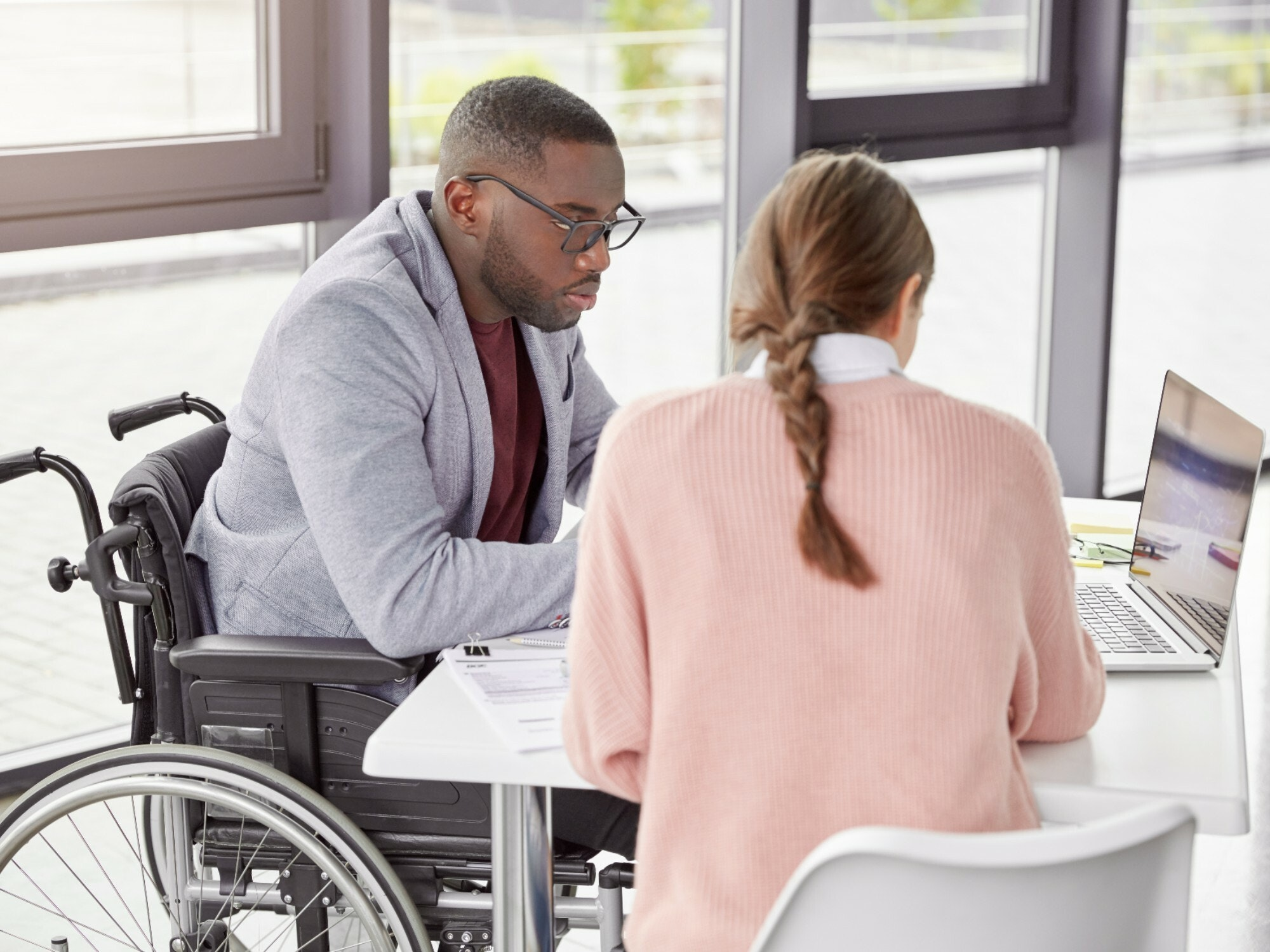 Embracing Diversity in the NDIS Workforce
In the realm of jobs with NDIS, diversity isn't just a buzzword; it's a core value that enriches the sector. The NDIS workforce is composed of individuals from various backgrounds, cultures, and life experiences, all working together to provide exceptional support to participants.
The emphasis on diversity isn't only about representing different identities—it's about tapping into a wealth of perspectives and insights that foster innovation and holistic care.
A Welcoming Space for Torres Strait Islander and Aboriginal People
The NDIS sector actively encourages Torres Strait Islander and Aboriginal people to join its workforce. Recognizing the unique skills and cultural understanding that these individuals bring, many NDIS organizations offer tailored programs to support their engagement.
By incorporating cultural competency and understanding into the fabric of NDIS support, participants from these communities receive not only practical assistance but also a deeper connection to their heritage.
Empowering Individuals with Disabilities in the Workforce
The NDIS doesn't just focus on providing support to participants; it also recognizes the potential for participants to contribute to the workforce. Some jobs with NDIS are designed to provide employment opportunities for individuals with disabilities, allowing them to showcase their skills and talents in various roles. This empowerment not only enhances their self-esteem but also contributes to breaking down barriers and challenging societal stereotypes.
Creating Inclusive Work Environments: Fostering Belonging in NDIS Jobs
Inclusivity isn't just a goal in the NDIS sector; it's a fundamental principle that guides the way organizations operate and support participants. Creating inclusive work environments goes beyond diversity; it's about building spaces where every individual, regardless of their background or abilities, feels valued, respected, and empowered. Here's how NDIS organizations prioritize inclusivity and create spaces that foster a sense of belonging.
Cultural Competence: Bridging Differences
The NDIS sector serves individuals from diverse cultural backgrounds. To ensure participants receive culturally sensitive support, NDIS organizations prioritize cultural competence. This involves understanding and respecting the cultural norms, values, and beliefs of participants, and tailoring support to align with their individual needs. Cultural competence not only enhances participant satisfaction but also promotes understanding and unity among team members.
Accessible Communication: Removing Barriers
Effective communication is at the core of NDIS support. To cater to the diverse needs of participants, NDIS organizations prioritize accessible communication methods. This may involve using visual aids, plain language, interpreters, or assistive technologies to ensure that participants fully comprehend information and actively engage in decisions regarding their support plans.
Flexible Support Models: Adapting to Individual Needs
Inclusivity in the NDIS sector extends to the structure of support itself. NDIS organizations recognize that one size doesn't fit all, and participants have unique needs and preferences. Flexible support models allow participants to have a say in the services they receive, empowering them to shape their own support plans. This approach not only respects participants' autonomy but also celebrates their individuality.
Safeguarding the Well-Being of NDIS Workers
The well-being of NDIS workers is a priority for the sector. Given the nature of the work, which involves providing physical and emotional support, NDIS organizations emphasize self-care and mental health support for their employees. Access to counseling services, peer support groups, and mental health resources are often provided to ensure that NDIS workers can navigate the challenges of their roles while maintaining their own well-being.
Are you ready to embark on a journey that combines your skills with compassion? Explore the latest NDIS job openings and take the first step toward a fulfilling career.
Join an organisation that values your contributions and join a community dedicated to making positive changes. Start your NDIS career journey today and witness the transformation in the lives you touch.
FAQs About NDIS Jobs: Your Path to a Rewarding Career
1. Are there specific trainings or certifications needed to work with NDIS participants?
Yes, many roles within the NDIS sector require specific qualifications and certifications. For instance, roles like NDIS Support Workers often require a Certificate III or IV in Disability Care or a related field. NDIS RN jobs near me positions would require relevant nursing qualifications. Additionally, completing the NDIS Worker Orientation Module is often a prerequisite to gain an understanding of the NDIS framework and participant support.
2. Is there a platform where NDIS job vacancies are posted?
Yes, there are various platforms where NDIS job vacancies are posted. You can explore official websites of NDIS organizations, dedicated job boards, and career websites that focus on roles within the disability support sector. These platforms make it convenient to find and apply for NDIS job opportunities across different locations in Australia.
3. How do NDIS workers collaborate with other healthcare professionals?
Collaboration between NDIS workers and other healthcare professionals is crucial for comprehensive participant support. Depending on the participant's needs, NDIS workers may collaborate with doctors, therapists, psychologists, and other specialists. This collaboration ensures a holistic approach to care and support, where the participant's physical, emotional, and mental well-being is addressed effectively.
4. Are there any restrictions or guidelines for self-employed professionals under NDIS?
Yes, if you're considering working as a self-employed professional within the NDIS sector, there are certain guidelines and requirements to be aware of. You'll need to register with the National Disability Insurance Agency (NDIA) and comply with their guidelines for self-employed workers. This may include adhering to quality and safety standards, providing evidence of appropriate qualifications and insurance, and meeting any necessary documentation requirements.
5. What types of career progression opportunities are available within the NDIS sector?
The NDIS sector offers a clear pathway for career progression. Starting as an NDIS Support Worker, you can advance to roles like NDIS Support Coordinator, Service Delivery Officer, or even take on leadership positions. As you gain experience, knowledge, and potentially further qualifications, you'll have opportunities to take on more responsibilities and contribute to shaping the NDIS support landscape.
6. How does working in the NDIS sector contribute to personal satisfaction?
Working in the NDIS sector is deeply rewarding. Every day, you have the chance to make a positive impact on the lives of individuals with disabilities and their families. Witnessing their growth, development, and increased independence can provide a profound sense of satisfaction and purpose, knowing that your efforts are directly improving their quality of life.
7. What are some of the common qualities that NDIS employers look for in job applicants?
NDIS employers value qualities such as empathy, compassion, patience, strong communication skills, and a genuine desire to support others. Being adaptable, culturally sensitive, and able to work collaboratively within a team are also highly regarded attributes. Your willingness to learn, engage with participants, and adapt to their unique needs will set you apart as a sought-after candidate.
8. How do NDIS organizations support the professional development of their employees?
NDIS organizations are committed to the professional growth of their employees. Many offer paid training programs, workshops, and opportunities to earn certifications related to disability support. Additionally, they may provide mentorship, career progression pathways, and encourage continuous learning to ensure that employees remain up-to-date with best practices and industry trends.