NDIS Cleaners Adelaide: Excellence in Cleaning Solutions
If you are a participant in the National Disability Insurance Scheme (NDIS) living in Adelaide, you understand the importance of having a clean and comfortable living space. NDIS Cleaning Services in Adelaide and NDIS cleaners Adelaide are here to help you maintain a clean and hygienic environment.
In this article, we will explore the benefits of hiring NDIS professional cleaners in Adelaide and how they can make a significant difference in your daily life.
What Is NDIS Cleaning Service?
NDIS Cleaning Services, often referred to as NDIS cleaners or NDIS cleaning service providers, are professionals trained to offer a wide range of cleaning services to individuals with disabilities covered under the NDIS program. These services are designed to assist NDIS participants in their daily living and improve their overall well-being.
Exceptional Results with Professional Cleaners
One of the primary advantages of hiring NDIS cleaners Adelaide is the assurance of exceptional results with NDIS cleaning service provider. These professionals are highly trained and have experience in providing top-notch cleaning services. Whether it's domestic cleaning, window cleaning, carpet cleaning, or end-of-lease cleaning, they are equipped to handle various cleaning tasks with efficiency and precision.
NDIS Approved Cleaning Services
NDIS cleaning service providers in Adelaide are typically registered with the NDIS as approved service providers.
This means they meet the necessary standards and regulations set by the NDIS to ensure quality and reliability in their services. When you hire an NDIS approved cleaning service, you can have confidence in the quality of work they deliver.
Thorough Background Checks for Peace of Mind
Safety is a top priority when it comes to NDIS cleaning services. All our cleaners undergo thorough background checks to ensure the safety and well-being of our clients. This provides peace of mind for NDIS participants and their families, knowing that they are receiving fantastic job and support services from trustworthy professionals.
Customized Cleaning Plans to Meet Your Needs
NDIS cleaning service providers understand that every NDIS participant has unique requirements. They work closely with you to create a customized cleaning plan that aligns with your NDIS plan requirements. This ensures that you receive the cleaning services you need to maintain a clean home and live comfortably.
Use of Quality Cleaning Equipment and Products
To deliver exceptional results, NDIS cleaners in Adelaide use high-quality cleaning equipment and products. They come prepared with their cleaning supplies, so you don't have to worry about providing anything. This ensures that your living space is not only clean but also sanitized and safe.
Serving Self-Managed Participants and Plan-Managed Participants
Whether you are self-managed or have a plan manager, NDIS cleaning service providers in Adelaide can work with you to provide the necessary cleaning services. They understand the NDIS funding process and can assist you in navigating the paperwork and approvals required for cleaning services.
Satisfaction Guaranteed with a Free Quote
Many NDIS cleaning service providers offer a satisfaction guarantee. This means they are committed to delivering quality service, and if you're not satisfied, they will work to rectify any issues. Additionally, you can often request a free quote to understand the cost of the services upfront, making it easier to plan your budget.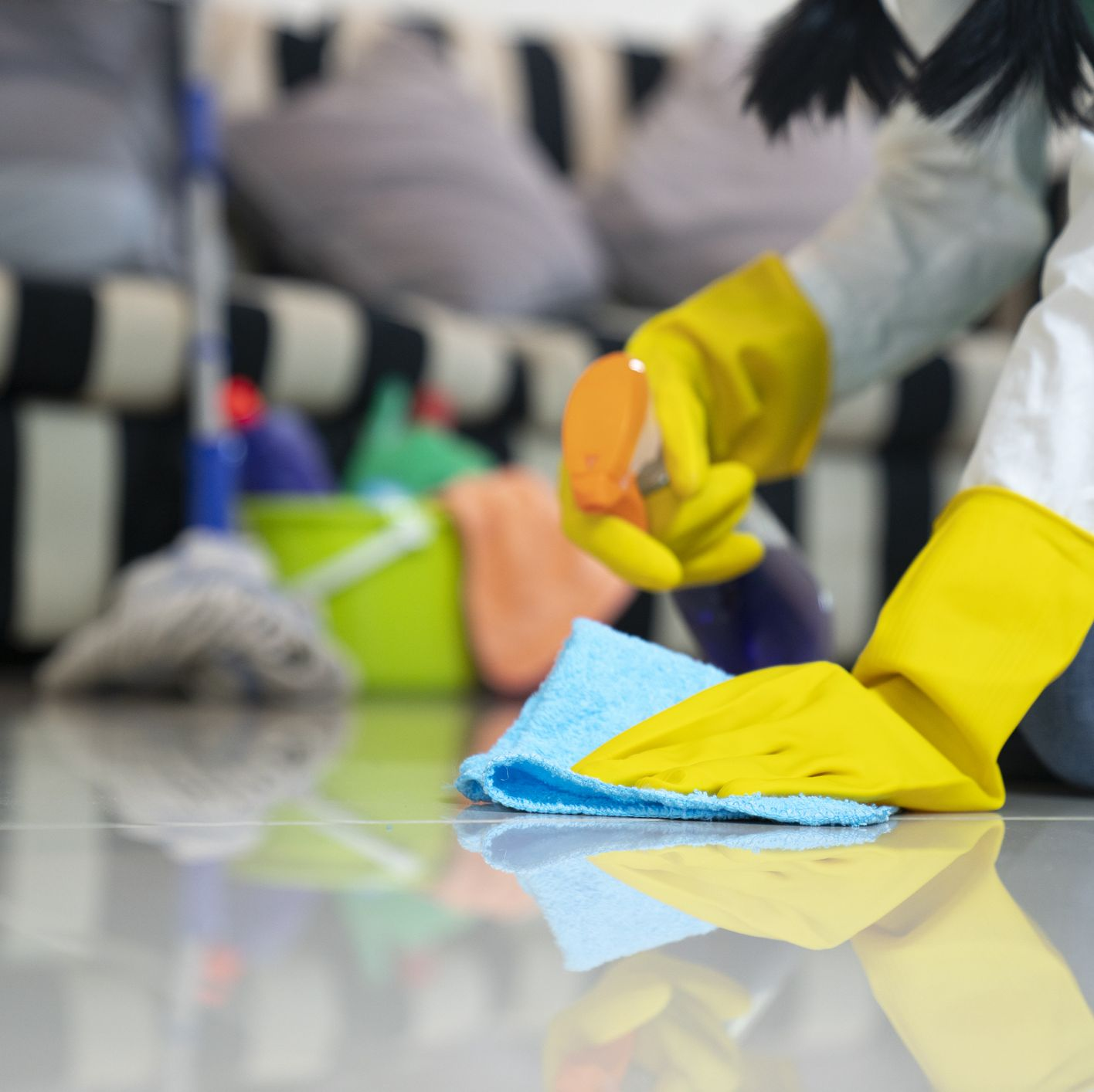 NDIS Cleaning Services for a Clean and Comfortable Home
Living with a disability can present unique challenges, but having a clean and well-maintained home should not be one of them. NDIS cleaning services in Adelaide are dedicated to making your life easier by taking care of your cleaning needs. Let's delve deeper into the services they offer and how they can make a positive impact on your daily life.
Diverse Range of Cleaning Services
NDIS cleaning service providers in Adelaide offer a diverse range of services to cater to your specific needs. These services include:
Domestic Cleaning: Regular cleaning to keep your home tidy and organized.
Window Cleaning: Ensuring your windows are spotless, allowing natural light to brighten your space.
Carpet Cleaning: Deep cleaning to remove stains and allergens from your carpets.
End of Lease Cleaning: A thorough clean to ensure you get your rental deposit back.
Kitchen Cleaning: Keeping your kitchen, the heart of your home, hygienic and clean.
No matter the cleaning job, registered NDIS provider and NDIS cleaners are equipped to handle it efficiently, leaving you with a pristine living space.
Professional and Highly Trained NDIS Cleaners Adelaide
The cleaning team at NDIS cleaning services in Adelaide is made up of professionals who are not only skilled but also compassionate. They understand the importance of maintaining a clean and safe environment for individuals with disabilities. With their high level of training and expertise, they ensure that every cleaning task is completed to the highest standards.
NDIS Registered Provider and Approved
Choosing an NDIS approved cleaning service provider means that you are working with professionals who adhere to strict NDIS regulations and standards.
This designation offers you peace of mind, knowing that your chosen service provider has met the necessary criteria for quality and reliability.
Meeting Your Unique NDIS Plan Requirements
Each NDIS participant has a unique plan tailored to their specific needs and requirements. NDIS cleaners work closely with you to understand your NDIS plan and customize their cleaning services to align with your goals and objectives. This personalized approach ensures that you receive the exact support you need to live comfortably.
Satisfaction Guaranteed
NDIS cleaning services in Adelaide are committed to your satisfaction. If you ever have concerns or issues with the cleaning job, they will address them promptly and make sure you are happy with the results. Their dedication to quality service is reflected in their commitment to your well-being.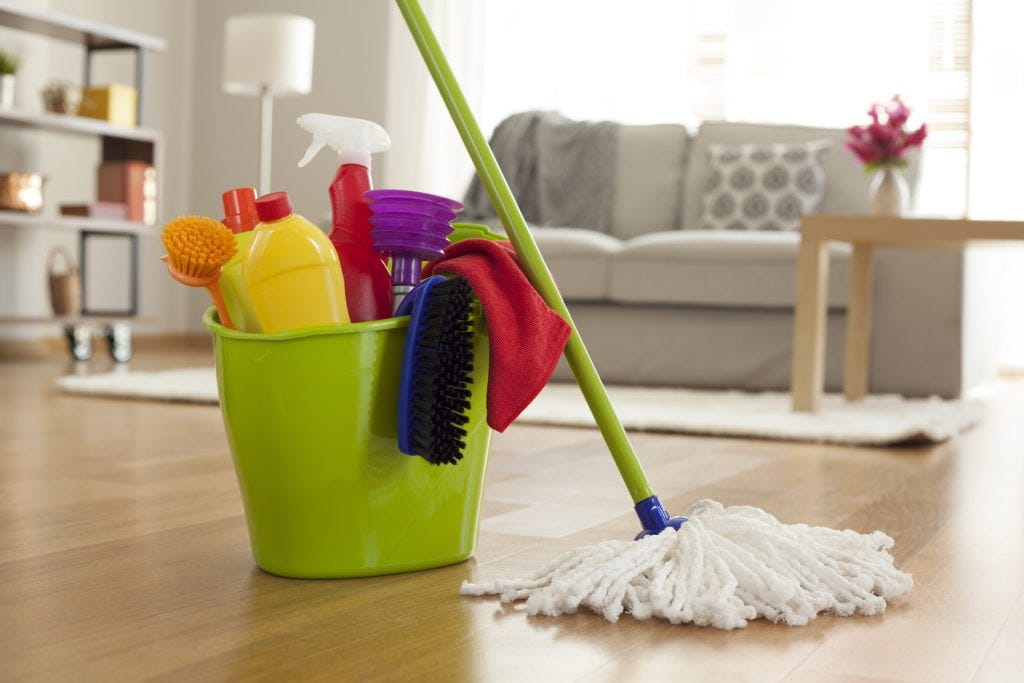 The Importance of NDIS Cleaning Services
Having a clean and comfortable home is not just about aesthetics; it directly impacts your quality of life. Here are a few reasons why NDIS cleaning services in Adelaide are essential for your well-being:
Improved Daily Living
A clean and organized living space contributes to a more efficient and enjoyable daily routine. With NDIS cleaners taking care of your cleaning needs, you can focus on other important tasks and activities that enhance your quality of life.
Health and Well-Being
A hygienic environment is crucial for your health, especially if you have specific medical conditions or allergies. NDIS cleaning services use high-quality cleaning products and equipment to ensure that your home is not just clean but also safe for you and your family.
Reduced Stress
Managing cleaning chores can be physically and emotionally exhausting, especially when you have disabilities to contend with. By delegating these tasks to NDIS cleaners, you can reduce stress and enjoy a more relaxed lifestyle.
Independence and Empowerment
NDIS cleaning services are all about empowering individuals with disabilities to lead independent lives. By taking care of your cleaning needs, they enable you to have greater control over your daily routine and living environment.
Community Engagement
A clean home can be an inviting space for socializing and engaging with your community. With the assistance of NDIS cleaners, you can be more confident about inviting friends and family over, strengthening your social connections.
NDIS Funding Utilization
Many NDIS participants receive funding that can be used for support services like cleaning. By utilizing your NDIS funding for cleaning services, you are making the most of the resources available to you and investing in your well-being.
The Quest for the Best Cleaner in Adelaide
A clean home is not only a comfortable living space but also a healthier one. Professional cleaners in Adelaide offer a range of services designed to make your life easier, whether you require regular cleaning, deep cleaning, or specialized services.
Factors to Consider When Choosing a Cleaner in Adelaide:
1. Reputation and Reviews
Start by researching cleaning companies or individual cleaners with a strong reputation. Reading reviews from past clients can provide insights into the quality of their service and reliability.
2. Professionalism and Training
The best cleaners in Adelaide are often highly trained and exhibit a professional attitude. They should be punctual, respectful of your space, and well-prepared with the necessary cleaning equipment and supplies.
3. Customized Cleaning Plans
Look for cleaners who offer personalized cleaning plans to meet your specific needs. Whether you need a one-time deep clean or regular maintenance, the best cleaners will tailor their services to your requirements.
4. Pricing Transparency
Transparent pricing is crucial. The best cleaners in Adelaide will provide clear and detailed pricing structures, ensuring you know exactly what you're paying for.
NDIS House Cleaning Prices in Adelaide
House cleaning prices in Adelaide can vary based on several factors:
1. Size of Your Home
The size of your home plays a significant role in determining the cleaning cost. Larger homes generally require more time and effort to clean, so prices may be higher.
2. Frequency of Cleaning
Regular cleaning services are usually more cost-effective than one-time deep cleans. Cleaning companies may offer discounts for ongoing services.
3. Type of Cleaning
The level of cleaning required also affects the price. Standard cleaning may cost less than deep cleaning or specialized services like window cleaning or carpet cleaning.
4. Location
Your location within Adelaide can influence cleaning prices. Suburbs or neighborhoods with higher living costs may have slightly higher cleaning rates.
5. Additional Services
If you need extra services such as oven cleaning, refrigerator cleaning, or laundry services, expect these to be added to the overall cost.
Cleaning Services in Adelaide
Adelaide boasts a thriving NDIS house cleaning services industry, catering to the diverse needs of its residents. Beyond standard home cleaning, you can find specialized services for:
1. Commercial Cleaning
Adelaide businesses can benefit from professional commercial cleaning services that maintain a clean and hygienic workspace.
2. End of Lease Cleaning
Perfect for renters, end of lease cleaning services ensure that your rental property is in excellent condition when you move out, helping you secure your deposit.
3. Window Cleaning
Professional window cleaning services in Adelaide ensure streak-free, sparkling windows that enhance the appearance of your home or business.
4. Carpet Cleaning
Deep carpet cleaning services can extend the life of your carpets, remove stubborn stains, and improve indoor air quality.
5. Specialized Cleaning
From post-construction cleaning to spring cleaning and even event cleaning, Adelaide offers specialized services to meet unique cleaning needs.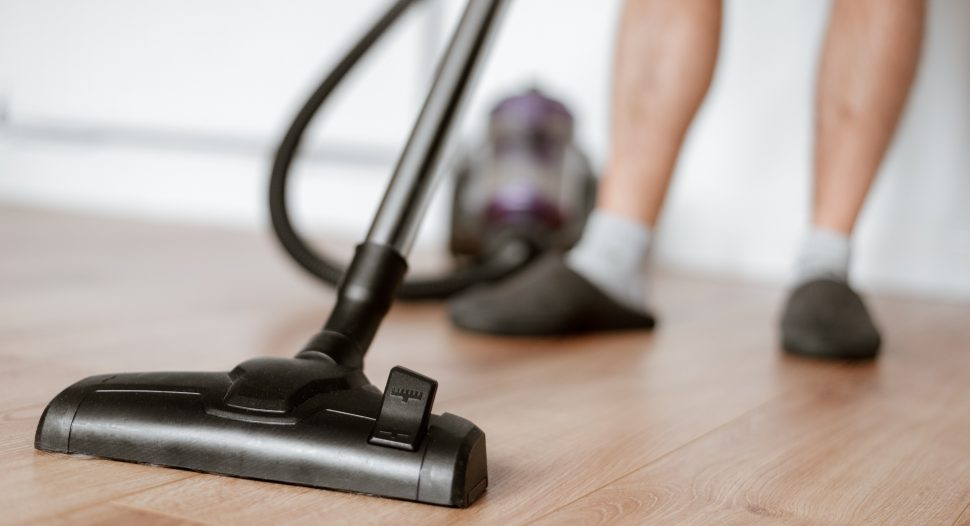 Contact Your Local NDIS Cleaning Service Provider
In South Australia, NDIS cleaners in Adelaide are committed to delivering exceptional results and improving your daily life. They understand the unique needs of NDIS participants and are well-equipped to provide the support you require.
If you're ready to experience the benefits of NDIS cleaning services, don't hesitate to contact your local NDIS cleaning service provider. They can provide you with a free quote, discuss your cleaning needs, and create a customized plan that aligns with your NDIS plan requirements.
Make the choice for a cleaner, more comfortable, and stress-free life with the assistance of NDIS cleaning services in Adelaide.
Your well-being and peace of mind are their top priorities, and they are here to assist you in achieving a cleaner and happier home.
Frequently Asked Questions About Cleaning Services in Adelaide
General Cleaning Service Questions
1. What types of cleaning services are available in Adelaide?
Adelaide offers a wide range of cleaning services, including regular house cleaning, deep cleaning, commercial cleaning, carpet cleaning, window cleaning, end of lease cleaning, and specialized cleaning for various needs.
2. How do I choose the right cleaning service for my needs?
Consider factors like your cleaning requirements, budget, location, and the reputation of the cleaning company. Reading reviews and requesting quotes can also help you make an informed decision.
3. Are cleaning services in Adelaide affordable?
Cleaning service prices in Adelaide vary based on factors such as the size of your space, type of cleaning, and location. Requesting quotes from different providers can give you a better idea of pricing.
4. Are cleaning services in Adelaide insured?
Reputable cleaning companies in Adelaide typically carry insurance to protect their clients and employees. It's wise to confirm this with your chosen provider before hiring them.
5. How often should I schedule regular cleaning services?
The frequency of regular cleaning services depends on your needs and lifestyle. Many people opt for weekly or bi-weekly cleaning, but you can customize the schedule to suit your preferences.
Hiring NDIS Cleaners Adelaide
6. Should I hire an individual cleaner or a cleaning company?
Both options have their advantages. Individual cleaners may offer a personal touch, while cleaning companies often provide a team of professionals and are typically insured. Choose the one that aligns with your priorities.
7. How can I verify the reliability of a cleaning service provider?
Check online reviews and ask for references from the cleaning service. Reputable providers will have positive feedback and be willing to share references.
8. Do I need to be present during the cleaning service?
It's not necessary to be present during the cleaning, but many clients choose to be home for the first appointment to discuss specific preferences and access to areas.
9. Can I trust the NDIS cleaners Adelaide with my keys and security codes?
Reputable cleaners in Adelaide prioritize security and confidentiality. You can discuss key-handling procedures and specify your preferences regarding access and security.
10. What happens if I'm not satisfied with the cleaning service?
Most cleaning companies have a satisfaction guarantee. If you're not satisfied with the service, contact the provider promptly to discuss your concerns and request a resolution.