How to Choose the Best Plan Manager NDIS?
Have you ever wondered how to choose the best plan manager NDIS for your journey? Selecting the right plan manager can make a significant difference in achieving your goals and maximizing the benefits of your NDIS plan.
In this blog post, we'll provide a comprehensive guide on understanding the best plan manager ndis, the different approaches, key factors to consider, and practical tips for finding the perfect plan manager for your unique needs.
What is NDIS plan management?
NDIS plan management is a plan management service that facilitates the financial reporting and administrative aspects of NDIS plans for participants. It aims to oversee the financial and administrative components of NDIS plans, ensuring that participants can focus on their personal growth and achieving their goals without getting bogged down by paperwork and financial tracking.
Choosing a registered NDIS plan manager allows for submission of claims on your behalf through the online portal at no cost, freeing up your time to focus on what truly matters.
Benefits of NDIS plan management
NDIS plan management offers several advantages to participants, including time efficiency, specialist guidance, and budget optimization. With a plan manager, participants can spend less time worrying about administrative tasks and more time focusing on their personal development and achieving their goals.
Moreover, plan managers often have access to a wealth of knowledge and expertise in the NDIS and disability sector, ensuring that participants receive the best guidance and support possible.
In addition, effective plan management can help participants maximize their funding, ensuring they get the most out of their NDIS plan.
NDIS Guide to Plan Management
Navigating plan management can be simplified by following these essential steps:
Choose a Plan Manager:

Research and select a plan manager that aligns with your goals and preferences. Consider factors like fees, available services, and reputation.

Set Your Budget:

Work with your plan manager to create a budget that reflects your needs and goals. Be realistic but also forward-thinking to ensure your plan covers your evolving requirements.

Service Provider Selection:

Plan managers enable you to choose your service providers. Look for providers that align with your NDIS goals and have a good track record.

Documentation and Records:

Keep all receipts and records of your NDIS-related expenses. Your plan manager will use this information for financial reporting and auditing.

Regular Review:

Regularly review your NDIS plan with your plan manager to ensure it continues to meet your changing needs.
Types of NDIS Plan Management Approaches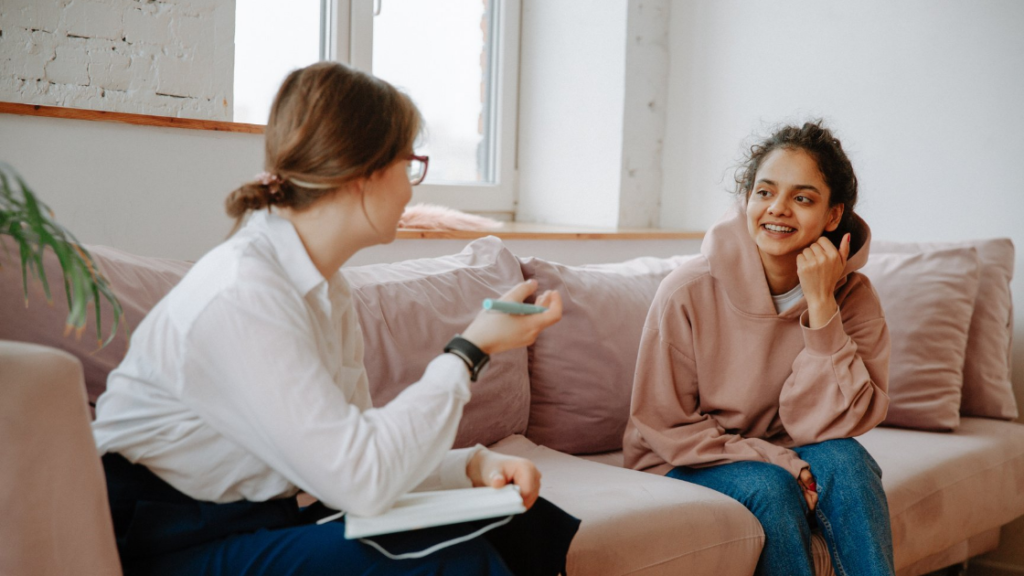 There are three primary approaches to NDIS plan management: NDIA managed, self-managed, and plan managed. Each approach has its unique features and benefits, and the best choice for you will depend on your individual needs and preferences.
Understanding the differences between these approaches is paramount in making an informed decision that best suits your circumstances and optimizes your NDIS plan.
NDIA Managed
In an NDIA managed plan, the National Disability Insurance Agency (NDIA) takes responsibility for managing the NDIS funding, including ndis funds, on behalf of the participant. This approach ensures that the financial management of your plan, including payment of providers and monitoring of your funds, is taken care of by the NDIA.
This option may be suitable for participants who prefer to delegate the financial management of their plan to the NDIA and focus on other aspects of their NDIS journey.
Self-Managed
In a self-managed plan, the participant takes full responsibility for managing their own NDIS funding. This approach requires the participant to oversee their resources and services, including sourcing and engaging providers, controlling payments, and tracking their budget.
Self-managed plans offer the advantage of increased choice and control over the services and providers, allowing for greater flexibility and customization of the plan to suit the participant's needs.
Plan Managed
In a plan managed approach, a third-party plan manager is engaged to administer the NDIS funding on the participant's behalf. This option combines the benefits of both NDIA managed and self-managed approaches by providing participants with the choice and control over their services and providers while relieving the burden of financial management.
A plan manager is responsible for overseeing the participant's funds and services, ensuring that the participant can focus on achieving their goals without worrying about administrative tasks.
List of NDIS Plan Managers
Here is a list of NDIS plan managers ordered according to NDIS participant's feedback:
1- Help To You: Known for its user-friendly interface and dedicated support, Help To You simplifies NDIS plan management, providing participants with easy access to their funds.
"The team at Help To You has been a game-changer for me. Their expertise in navigating the NDIS system and their attention to detail have ensured that I get the right supports and services. I appreciate their transparency and the way they keep me informed about my budget."
2- Plan Partners: Plan Partners offers a comprehensive suite of plan management services, including budgeting assistance, financial reporting, and personalized support.
"I couldn't be happier with my decision to work with Plan Partners. They not only made the NDIS process hassle-free but also helped me explore new possibilities and providers that I wasn't aware of."
3- Leap in!: Leap in! is an online platform that connects NDIS participants with plan managers and provides tools and resources for a streamlined plan management experience.
"They've taken the stress out of managing my child's plan, allowing me to focus on being a parent and advocate."
4- Mable: While primarily a platform for finding support workers, Mable also offers NDIS plan management services, ensuring participants have access to a wide range of support options.
"Working with Mable has been a partnership built on trust and professionalism. They listen to my goals and aspirations, and they help turn them into reality."
5- CareAbout: CareAbout specializes in helping NDIS participants find the right plan manager to suit their unique needs. They provide guidance and support throughout the selection process.
"Their compassionate approach and willingness to go the extra mile have made a world of difference in our lives. Thank you, CareAbout!"
The Crucial Roles of NDIS Plan Managers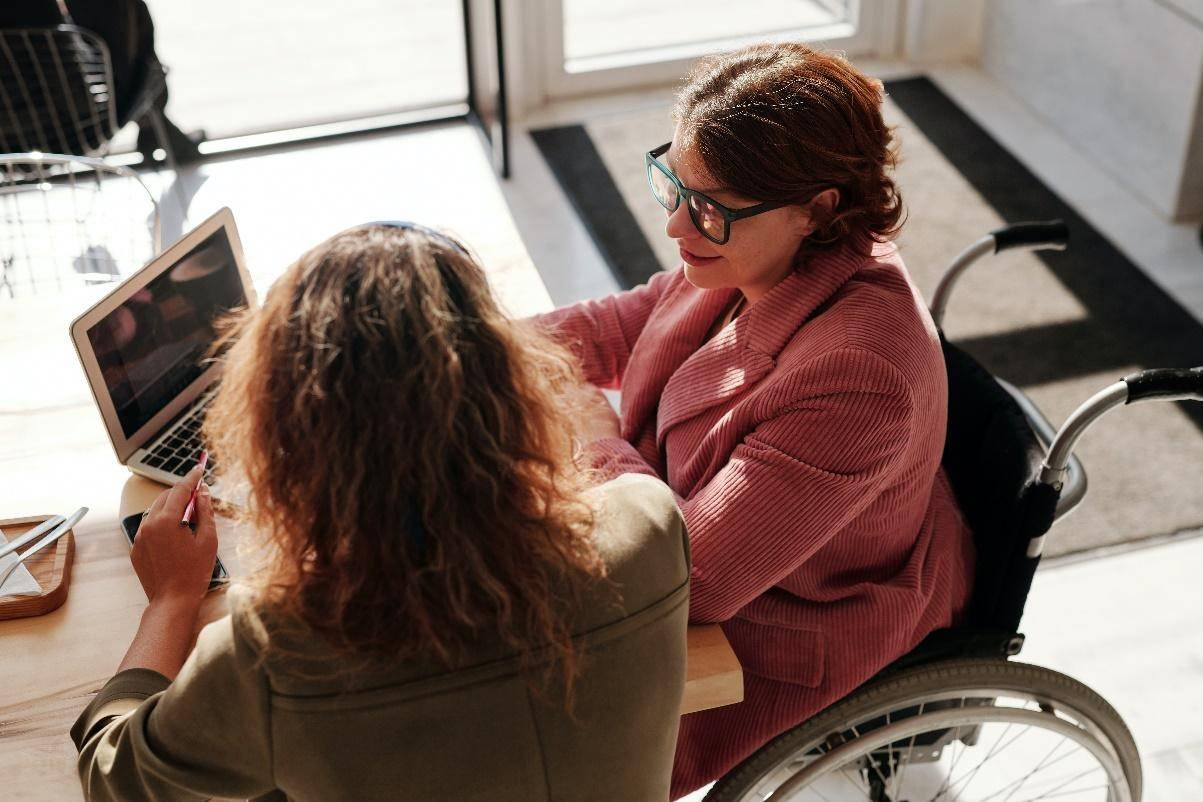 Financial Management:
NDIS Plan Managers are responsible for managing the financial aspects of a participant's NDIS plan. This includes processing payments to service providers, tracking expenditures, and ensuring that the allocated funding is used efficiently and effectively. They help participants stay within their budgets and avoid overspending.
Choice and Control:
One of the core principles of the NDIS is to empower participants with choice and control over their supports and services. Plan Managers play a pivotal role in upholding this principle by assisting participants in selecting service providers that align with their goals and preferences. They ensure that participants have access to a wide range of service options and the flexibility to make informed decisions.
Administrative Support:
NDIS Plan Managers handle the administrative burden associated with NDIS plans. They assist participants in keeping records, maintaining documentation, and meeting reporting requirements. This administrative support allows participants to focus on achieving their goals rather than getting bogged down by paperwork.
Service Provider Coordination:
NDIS participants often engage with multiple service providers to meet their diverse needs. Plan Managers facilitate communication and coordination among these providers, ensuring that services are delivered in a coordinated and integrated manner. This prevents duplication of services and helps participants receive holistic support.
Budget Monitoring and Reporting:
NDIS Plan Managers monitor the expenditure of funds and provide participants with regular updates on their budget status. They generate reports that detail how funds are allocated and spent, helping participants make informed decisions about their plan's progress and potential adjustments.
Advocacy and Support:
Plan Managers act as advocates for participants, helping them navigate the complexities of the NDIS system. They offer guidance on understanding plan budgets, service agreements, and provider relationships. If issues or disputes arise, Plan Managers can support participants in addressing them through appropriate channels.
How to Switch Plan Managers
If your current plan manager isn't meeting your needs, knowing how to switch plan managers is crucial.
This section provides a step-by-step guide on switching plan managers, aiming for a smooth transition and minimal disruption to your NDIS plan.
Notifying Your Current Plan Manager
The first step in switching plan managers is to notify your current plan manager of your intention to discontinue their services. To do this effectively, it's recommended to provide written notice, such as an email, stating your intention to cancel their services.
Additionally, contacting them directly to confirm the process for releasing service bookings and any notice period required is crucial to ensure a seamless transition in the service agreement.
Transitioning to a New Plan Manager
Once you've notified your current plan manager of your intention to switch, it's time to transition to a new plan manager. To facilitate a successful transition, you should contact the new plan manager and provide the necessary information to set up your plan.
Tools and Resources for Effective NDIS Plan Management
Apart from the support of a dedicated plan manager, there are various tools and resources available to assist you in effectively managing your NDIS plan. Online portals and mobile apps, such as MyPlace, MyPlan Manager, and NDIS Plan Manager, provide users with the capability to manage their NDIS plans and access support services at their fingertips.
Additionally, support coordinators, financial advisors, and legal advisors can provide guidance and support to help you maximize the benefits of your NDIS plan. By utilizing these tools and resources, you can ensure that your NDIS plan management is efficient and effective, enabling you to focus on achieving your goals.
Summary
Choosing the right NDIS plan manager is a critical decision that can significantly impact your NDIS journey. By understanding the different approaches to plan management, considering key factors such as experience, communication, and choice, and following practical tips for finding the right plan manager, you can make an informed decision that aligns with your unique needs and preferences. Remember, the right plan manager can make all the difference in helping you achieve your goals and maximizing the benefits of your NDIS plan. So, embark on your NDIS journey with confidence, knowing that you have the support and guidance of the best plan manager by your side.
Frequently Asked Questions (FAQs) about NDIS Plan Management
1. How can I select a plan manager within NDIS?
You can select a plan manager within NDIS by considering your specific needs and preferences. Research various plan managers, review their services, fees, and reputation. It's essential to choose a plan manager that aligns with your goals and can provide the level of support you require.
2. Is it feasible to self-manage NDIS?
Self-managing your NDIS plan is feasible and can be a viable option for some participants. It offers maximum control and flexibility but also requires significant administrative responsibilities. Self-managers must keep records, handle budgets, and pay service providers themselves. It's essential to assess your ability and willingness to take on these tasks before choosing self-management.
3. Is it advisable for an organization to self-manage?
Whether it's advisable for an organization to self-manage its NDIS funding depends on its capacity, resources, and expertise. Organizations with experienced financial and administrative staff may find self-management advantageous, as it allows them to tailor support to their clients.
4. What makes self-management challenging?
Self-management can be challenging due to several factors, including:
Administrative Burden: Participants or organizations must handle all paperwork, budgeting, and financial reporting, which can be time-consuming.
Record Keeping: Accurate record-keeping is crucial for auditing purposes, and it can be a demanding task.
Billing and Payments: Managing payments to service providers can be complex and requires timely processing.
NDIS Policy Changes: Staying up-to-date with NDIS policy changes and compliance requirements can be challenging.
5. Are there risks associated with self-managing NDIS funds?
Yes, there are risks associated with self-managing NDIS funds. These risks include potential errors in budgeting, record-keeping, or payments to service providers, which can result in underspending or overspending.