Find the Best NDIS Support Worker Jobs Near You
Empowering Individuals through NDIS Support Workers
The National Disability Insurance Scheme (NDIS) has brought a transformative change to the lives of many Australians living with disabilities.
One of the key pillars of this scheme is the role of NDIS support workers, often referred to as disability support workers or independent NDIS support workers. These dedicated professionals play a vital role in assisting individuals with disabilities to lead more independent, fulfilling lives.
Understanding the Role of NDIS Support Workers
Disability support workers, or NDIS support workers, are individuals who provide a range of services to people with disabilities. These services encompass various aspects of daily life, including personal care, social activities, community participation, and medical appointments.
The aim of the support worker is to support clients in gaining access to the community and managing tasks they may find challenging due to their disabilities.
Tailored Support for Individual Needs
One of the remarkable features of NDIS support workers is their commitment to developing and implementing individual disability support services. These plans are designed to cater to the specific needs and preferences of each client. Whether it's assistance with personal care routines, household tasks, or participation in social activities, NDIS independent support worker is there to lend a helping hand.
Qualifications and Checks Ensuring Quality Support
The quality of support provided by NDIS support workers is of utmost importance. To ensure this, support workers undergo various checks and hold relevant qualifications. These can include a Certificate III or IV in Disability or Individual Support, First Aid and CPR certifications, a Working with Children Check, a National Police Clearance, and the mandatory NDIS Worker Screening Check.
These checks and qualifications guarantee that support workers are well-prepared to provide high-quality care and assistance.
The NDIS Code of Conduct: Upholding Professionalism
NDIS support workers adhere to a strict Code of Conduct, which outlines the standards of professionalism and ethics expected of them. This ensures that clients receive respectful, safe, and reliable support.
The NDIS Code of Conduct includes principles such as treating clients with respect, ensuring confidentiality of personal details, and promoting the rights and well-being of people with disabilities.
Bringing Positive Change to Daily Lives
The impact of a good support worker can be truly transformative. Many individuals and their families have reported positive feedback about the changes they've experienced since hiring an NDIS support worker.
From gaining more independence in daily life to participating in community events and social activities, the right support worker can make a significant difference.
Unlocking Social and Emotional Support
Apart from practical assistance, NDIS support workers also offer emotional and social support. They often become a source of companionship for individuals with disabilities, helping them engage in conversations, activities, and hobbies they enjoy. This social interaction contributes to a more fulfilling and enriched life.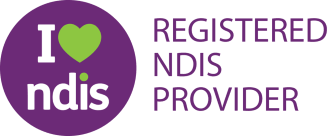 NDIS Supports: Flexibility and Choice
One of the fantastic aspects of NDIS is the flexibility and choice it offers to participants. Individuals have the freedom to choose the support services and support workers that best align with their needs and preferences. This means that whether someone requires help with managing their daily tasks, attending medical appointments, or participating in community events, NDIS support services can be tailored accordingly.
From NDIS Plan to Reality: Making the Right Choice
When a participant receives their NDIS funding, they have the opportunity to select the support workers and services that will be most beneficial for them. This process involves considering their support needs, goals, and preferences. The NDIS plan becomes a roadmap for participants to navigate their journey towards a more independent and fulfilling life.
Embracing Independence through NDIS Support
NDIS support workers empower individuals to live independently and confidently. For many, the support worker becomes an integral part of their lives, assisting them in various aspects and ensuring they can manage day-to-day tasks effectively. This independence not only benefits the individual but also contributes positively to the community as a whole.
How Can You Find the Perfect Support Workers?
Finding the perfect support worker is a crucial step in ensuring that individuals with disabilities receive the tailored assistance they need. Here's a step-by-step guide to help you find the ideal support worker:
Step 1: Define Your Support Needs
Before you start searching for a support worker, it's essential to have a clear understanding of your support needs. Make a list of tasks and activities you require assistance with, whether it's personal care, household chores, attending medical appointments, or participating in social activities.
Step 2: Determine Your Preferences
Consider what qualities you value in a support worker. Do you prefer someone with specific qualifications, experience, or personality traits? Understanding your preferences will help you narrow down your search.
Step 3: Use NDIS Resources
The NDIS provides resources and tools to help you find support workers. Visit the official NDIS website or contact your local area coordinator for guidance on finding registered and qualified support workers.
Step 4: Online Platforms
Online platforms designed to connect support workers with clients can be a valuable resource. Websites and apps like Mable, Careseekers, and Better Caring allow you to search for support workers based on your criteria.
Step 5: Seek Recommendations
Ask friends, family, or members of local community groups if they can recommend any support workers. Personal recommendations can provide insights into the quality of support someone has received.
Step 6: Review Profiles
When you come across potential support workers, review their profiles. Look at their qualifications, experience, skills, and the types of support they offer. This information will help you assess whether they align with your needs.
Step 7: Conduct Interviews
Once you've shortlisted potential support workers, conduct interviews. This can be done in person, over the phone, or through video calls. During the interview, ask about their experience, approach to providing support, and how they handle specific situations.
Step 8: Check Qualifications and Checks
Ensure that the support worker has the necessary qualifications and certifications, such as a Certificate III or IV in Disability or Individual Support. Additionally, verify that they have undergone mandatory checks, including the NDIS Worker Screening Check, police clearance, and Working with Children Check if applicable.
Step 9: Discuss Compatibility
Communication and compatibility are key. Discuss your expectations, routines, and preferences with the support worker. Assess whether you have a good rapport and feel comfortable around them.
Step 10: Trial Period
Consider starting with a trial period to see how well the support worker meets your needs. This trial period will allow both you and the support worker to evaluate whether the arrangement is a good fit.
Step 11: Review and Feedback
Regularly review the support being provided and provide feedback to the support worker. Open communication ensures that the support remains effective and aligned with your evolving needs.
Step 12: Make Informed Decisions
Ultimately, choosing the perfect support worker involves making informed decisions. Take your time, ask questions, and gather all the information you need before making your choice.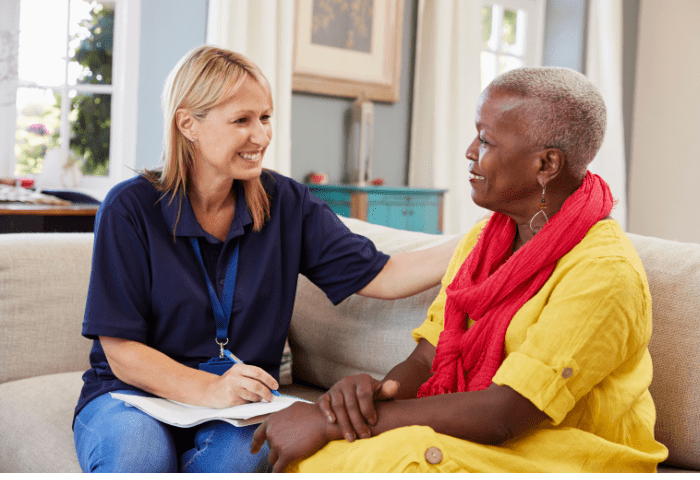 What is a Level 3 Support Worker NDIS?
NDIS support workers come in different levels, each with varying qualifications and responsibilities. A Level 3 support worker under the NDIS has a higher level of training and expertise.
They often hold a Certificate IV in Disability or a related qualification, enabling them to provide more specialized support. Level 3 support workers are well-equipped to handle complex supports and can assist with tasks that require a deeper understanding of participants' unique needs.
How to Become a Private NDIS Support Worker?
If you're interested in becoming an independent NDIS disability support worker, the process to hire independent support workers can be both rewarding and fulfilling. Here are the steps to consider:
Qualifications: To provide NDIS supports, you'll typically need a Certificate III or IV in Disability or Individual Support. These qualifications equip you with the necessary skills to support individuals with disabilities effectively.
NDIS Worker Check: Before you can offer your services as an NDIS support worker, you'll need to undergo the NDIS Worker Screening Check. This ensures that you meet the standards of professionalism and safety required for the role.
Skill Development: Continuously improving your skills and knowledge is vital. Attend workshops, courses, and training sessions to stay up-to-date with best practices in disability support.
Building a Profile: Create a compelling profile that highlights your qualifications, experience, and the services you offer. This can be done on online platforms that connect support workers with participants seeking assistance.
Setting Rates: Determine your hourly rate based on your qualifications, experience, and the type of support you provide. Research local rates to ensure you're competitive while valuing your expertise.
Marketing: Promote your services through online platforms, social media, and local community networks. Word of mouth and positive recommendations can be powerful tools in building your client base.
Hourly Rate for NDIS Support Workers
The hourly rate for NDIS support workers can vary based on factors such as location, qualifications, experience, and the specific services provided. On average, the hourly rate for a qualified support worker can range from $30 to $50 or more. It's important to strike a balance between setting a rate that reflects your skills and experience while remaining competitive within your local market.
NDIS Child Support Worker: Providing Specialized Care
Child support workers under the NDIS play a crucial role in assisting children with disabilities to lead fulfilling lives. These support workers often have a background in early childhood education or related fields.
They are trained to offer age-appropriate care, support developmental milestones, and ensure that children with disabilities have access to appropriate activities and therapies.
Conclusion: Expect the Best from Your Support Worker
Finding the perfect NDIS disability support worker or independent support worker involves a blend of research, compatibility assessment, and effective communication. The NDIS empowers participants to take charge of their support journey by selecting the right individuals to assist them in achieving their goals and enhancing their quality of life.
Whether you're seeking specialized support, looking to become an NDIS support worker yourself, or exploring child support options, the NDIS framework offers a pathway to a brighter future for individuals with disabilities and their families.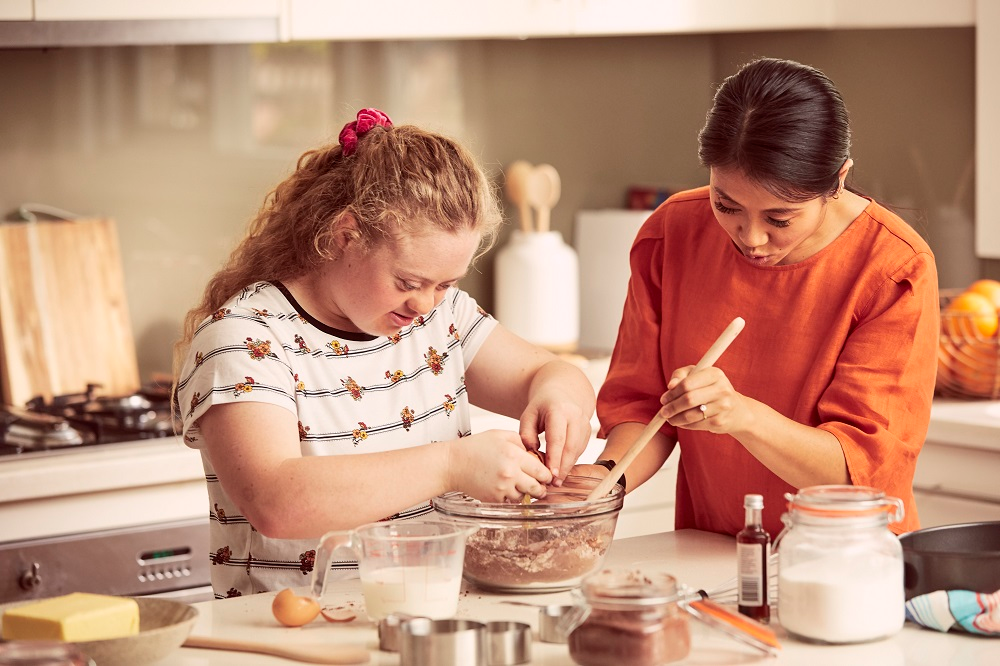 Frequently Asked Questions (FAQs) About NDIS Support Workers
1- What is an NDIS Support Worker?
An NDIS Support Worker, also known as a disability support worker or independent support worker, is an individual who provides assistance, care, and support to people living with disabilities. They help individuals with various tasks and activities to enhance their quality of life, promote independence, and enable participation in their communities.
2- Can I Choose My Own NDIS Support Worker?
Yes, the NDIS empowers participants to choose their own support workers. This choice ensures that you can select a support worker who aligns with your needs, preferences, and values. This personalized approach fosters a more positive and effective support experience.
3- Does an NDIS Support Worker Need an ABN?
Yes, many NDIS support workers operate as self-employed individuals. Having an Australian Business Number (ABN) is a common requirement for self-employed support workers. It allows them to offer their services, receive payments, and manage their taxation obligations appropriately.
4- What Qualifications Should an NDIS Support Worker Have?
NDIS support workers should have relevant qualifications that equip them with the necessary skills to provide quality care. Common qualifications include a Certificate III or IV in Disability or Individual Support. These qualifications ensure that support workers are well-prepared to address the diverse needs of participants.
5- How Do I Find an NDIS Support Worker?
You can find NDIS support workers through various channels, including:
Official NDIS resources and directories
Online platforms that connect support workers with participants
Recommendations from friends, family, or local community groups
6- How Do I Know If an NDIS Support Worker is Qualified and Reliable?
To ensure that an NDIS support worker is qualified and reliable, consider the following steps:
Check their qualifications and certifications, including the NDIS Worker Screening Check.
Ask for references or reviews from previous clients.
Interview them to assess their experience, skills, and approach to providing support.