Explore the NDIS Nursing Jobs in Australia!
Are you a dedicated and compassionate nurse looking for meaningful employment opportunities? Are you interested in providing high-quality personalised nursing care while making a positive impact on the lives of individuals in need? Look no further – NDIS nursing jobs might be the perfect fit for you.
In this article, we will delve into the world of NDIS nursing, exploring the nursing responsibilities for NDIS, nursing services NDIS, and how you can join this rewarding field.
For those interested in other NDIS services, you might want to explore our comprehensive guide to NDIS food delivery in Melbourne.
Understanding NDIS Nursing Australia
The Role of NDIS Nursing
Community nursing care NDIS involves providing essential healthcare services to participants of the NDIS. These services are designed to meet the specific medical and personal care needs of individuals with disabilities, allowing them to thrive in their daily lives.
NDIS nursing and support workers are not only about addressing medical concerns but also about fostering emotional well-being and empowerment.
Nursing Services NDIS
Comprehensive Care: NDIS nursing services encompass a wide range of healthcare support, including medical treatments, medication administration, wound care, and more, tailored to participants' individual needs.
Personalized Care Plans: Registered nurses create and implement personalized nursing care plans that address both medical and daily living needs of NDIS participants.
Health Monitoring: NDIS registered nurses monitor the health status of participants, ensuring their well-being and promptly addressing any medical concerns.
Emotional Support: Nursing services extend beyond medical care, providing emotional support and fostering a sense of empowerment and confidence for participants.
Community Nursing Care: NDIS nursing occurs within the comfort of participants' homes or community settings, promoting familiarity and independence.
Assistance with Activities: Nurses assist participants with daily activities, helping them with tasks like bathing, dressing, and mobility, enhancing their quality of life.
Nursing Responsibilities for NDIS
Comprehensive Community Nursing Care NDIS
NDIS registered nurses play a pivotal role in delivering personalised nursing care to participants. From creating and implementing nursing care plans to providing assistance with daily activities, registered nurses ensure that participants receive the support they need to live comfortably and confidently.
Community Enrolled Nurse
Community nursing care under the NDIS involves offering healthcare services within the participant's home or community setting. This approach enables participants to receive care in familiar surroundings, promoting a sense of security and autonomy.
Professionalism and High Standards
NDIS nursing demands a high level of professionalism and competence. Registered nurses consistently deliver care that meets the highest standards, ensuring the well-being of participants and consistently deliver high standards and building trust within the community.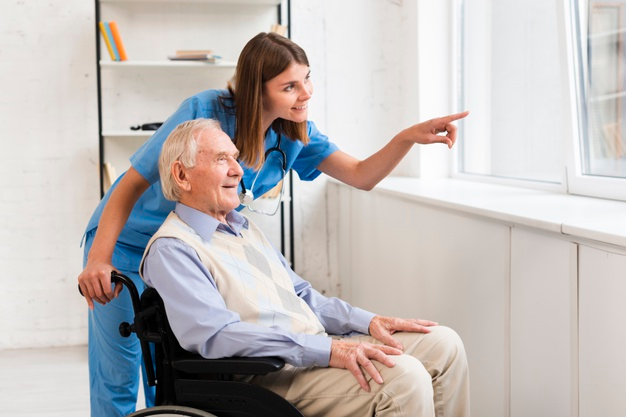 Benefits of NDIS Nursing Jobs
Making a Difference
Joining the community nursing care NDIS sector allows you to make a positive impact on the lives of people with disabilities. Your care and support contribute to their overall well-being and quality of life.
Competitive NDIS Nursing Rates and Benefits
NDIS nursing jobs offer competitive pay rates, reflecting the importance of the work you do. Additionally, some NDIS nurse jobs may provide salary packaging benefits, allowing you to maximize your income.
Flexible Work Opportunities
NDIS nursing roles come in various forms, including full-time, part-time, and one hour visits in addition to casual positions. This flexibility enables you to choose a work schedule that aligns with your lifestyle and commitments.
Job Satisfaction
The satisfaction derived from helping others and witnessing their progress is unparalleled. NDIS nursing offers a sense of fulfillment that comes from knowing you're positively impacting someone's life.
Joining the NDIS Nursing Field
Qualifications and Current AHPRA Registration
To become an NDIS registered nurse, you need to hold current registration with the Australian Health Practitioner Regulation Agency (AHPRA). This current ahpra registration ensures that you meet the required professional standards to provide safe and effective care.
Demonstrate Professional Indemnity
NDIS nursing requires you to demonstrate a high level of professionalism, compassion, and public liability. You will be working closely with participants and their families, forming meaningful connections.
Staying Updated
As the healthcare field evolves, it's crucial to stay updated with the latest practices and guidelines. Continuous learning and professional development ensure that you provide the best possible care to NDIS participants.
How to Search for NDIS Nursing Jobs
If you're ready to search jobs for a fulfilling journey in NDIS nursing Australia, there are various ways to search for opportunities based on the job alert and job type you are after:
Visit the websites of NDIS providers and nursing agencies.
Utilize job search platforms that specialize in healthcare and nursing roles.
Set up job alerts to receive notifications about new openings that match your preferences.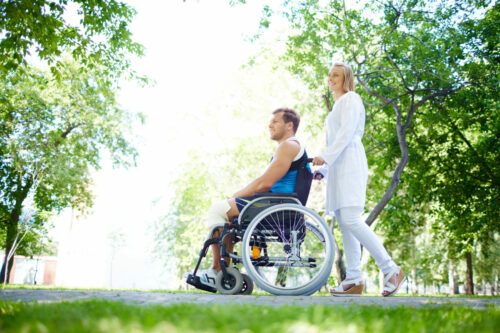 If you're considering a broader career within the NDIS framework, our comprehensive guide for NDIS job applicants provides valuable insights.
The Diversity of NDIS Nursing Positions
Registered Nurse Roles
As a registered nurse in the NDIS sector, you'll be responsible for comprehensive healthcare management, including medication administration, wound care, and medical assessments. Your expertise will contribute to creating and implementing effective care plans that cater to the specific needs of participants.
Enrolled Nurse Opportunities
Enrolled nurses also play a vital role in NDIS nursing. Working under the guidance of registered nurses, enrolled nurses provide essential care and support, ensuring participants' comfort and well-being.
NDIS Nursing: A Gateway to Aged Care
Aging Population and Aged Care
Australia's aging population highlights the growing demand for aged care services. NDIS nursing can serve as a gateway to the aged care sector, where your experience in providing personalized care to people with disabilities will be highly valuable.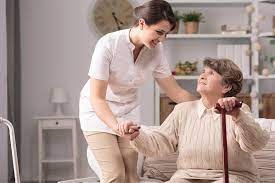 To understand the broader impact of nursing in home settings, read about the power of home care nursing in empowering individuals.
Frequently Asked Questions (FAQs) About NDIS Nursing
1- What is nursing care in the community?
Nursing care in the community refers to healthcare services provided to individuals within their own homes or community settings. This type of care allows individuals to receive necessary medical attention, assistance with daily activities, and emotional support in familiar environments, promoting their well-being and independence.
2- Does the NDIS cover nursing home care?
No, the NDIS does not cover nursing home care. The NDIS primarily focuses on providing support and services to individuals with disabilities to help them live independently in their own homes or within the community. Nursing home care falls under the jurisdiction of aged care services and is not funded by the NDIS. However, NDIS participants who have specific healthcare needs can receive nursing care services at home through their NDIS plan.
3- What are the responsibilities of an NDIS registered nurse?
An NDIS registered nurse is responsible for assessing and addressing the medical and personal care needs of participants. This includes creating and implementing nursing care plans, providing medical treatments, administering medications, wound care, and ensuring the overall health and well-being of participants.
4- What is the NDIS Nursing Price Guide?
The NDIS Nursing Price Guide is a document that outlines the price limits and conditions for nursing services funded under the National Disability Insurance Scheme. It provides guidance on the funding that can be allocated for various types of nursing care provided to NDIS participants.
5- Can I work as an NDIS nurse on a casual basis?
Yes, many NDIS nursing roles offer casual positions, providing flexibility for nurses who want to work on an as-needed basis. Casual roles can be suitable for those who have other commitments or prefer a more varied work schedule.