A Comprehensive Look at NDIS Cleaning Services Sydney
If you're part of the National Disability Insurance Scheme (NDIS) in Sydney under the supervision of the National Disability Insurance Agency (NDIA), you know the importance of maintaining a clean and hygienic living space. A clean environment not only promotes physical well-being but also enhances the overall quality of life.
For a general overview of NDIS cleaning services and their significance, don't miss our comprehensive Overview of NDIS Cleaning Services.
In this article, we'll explore the various aspects of NDIS cleaning services in Sydney, including what they entail, where to find them, and why they are essential for NDIS participants.
Getting The Most of Your NDIS Cleaning Services
What Are NDIS Cleaning Services?
NDIS cleaning services in Sydney encompass a wide range of professional cleaning services designed to cater to the unique needs of NDIS participants. These services are aimed at ensuring that individuals with disabilities live in a clean, safe, and hygienic environment.
From basic cleaning tasks to deep cleaning, carpet cleaning, and even specialized services like blind and oven cleaning, NDIS cleaning services cover it all.
Who Provides NDIS Cleaning Services?
Experienced NDIS cleaners and NDIS support workers, often employed by registered NDIS providers, are the professionals responsible for delivering these services. They are highly trained, fully insured, and background-checked to guarantee the safety and well-being of NDIS participants.
The Importance of NDIS Cleaning Services
Maintaining a Hygienic Environment
For NDIS participants, a clean home is more than just aesthetics; it's a fundamental necessity. NDIS cleaning services ensure that living spaces are free from dust, allergens, and potential hazards, creating a healthier and more hygienic environment.
Meeting NDIS Support Needs
NDIS cleaning services managed by an NDIS-registered provider are tailored services to meet the specific support needs of participants. All the self-managed participants, agency-managed participants, or plan-managed NDIS participants, can find a cleaning service that aligns with their preferences and plan.
Flexible and Suitable Cleaning Schedule
Professional cleaning services can be scheduled to suit your needs. Whether you require daily, weekly, or fortnightly cleaning, NDIS cleaning providers can accommodate your requirements.
NDIS Cleaning Services Western Sydney
For a broader perspective on how to locate the best NDIS cleaning services in various regions, you might want to read our guide on Finding NDIS Cleaning Services Near Me Easily.
Western Sydney, a Hub of Diversity
Western Sydney is a thriving region known for its cultural diversity and community spirit. NDIS participants in Western Sydney can access a wide range of cleaning services tailored to their unique needs. Whether you reside in Parramatta, Penrith, Blacktown, or any of the surrounding areas, you'll find NDIS cleaning providers ready to assist you.
Cleaning Services for All Needs
NDIS cleaning services Western Sydney cover the full spectrum of cleaning tasks. From basic cleaning routines to deep cleaning, carpet cleaning, and more specialized services, participants can enjoy a clean and hygienic living environment. The flexibility of scheduling ensures that your cleaning services can be tailored to your preferences.
For those residing in or near Wagga, we also have insights on the best NDIS cleaning services in that region. Discover more in our article about NDIS Cleaning Services in Wagga.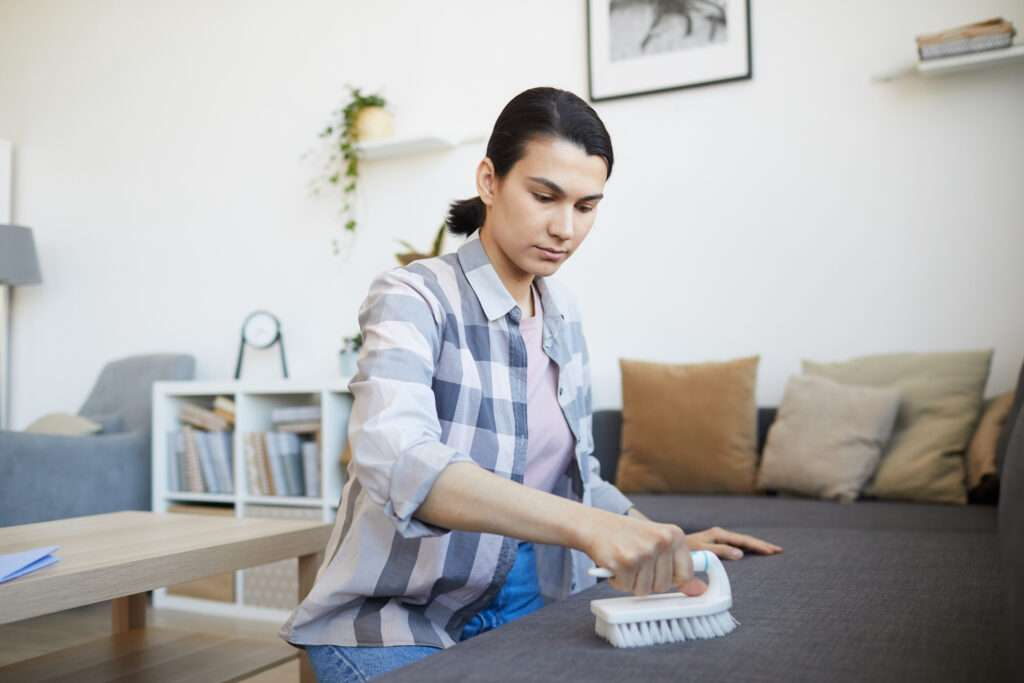 NDIS Cleaning Services North Sydney
Living Along the Northern Shores
North Sydney boasts picturesque harborside views and is a popular choice for residents seeking a mix of urban living and natural beauty. NDIS cleaning services in North Sydney are readily available to cater to the cleaning needs of participants in this scenic part of the city.
Maintaining Clean Homes and Offices
Whether you're in an apartment overlooking the harbor or operate a business in North Sydney, NDIS cleaning providers can help maintain your spaces. From house cleaning to commercial cleaning, these services ensure that your living or working environment remains clean, safe, and conducive to your well-being.
NDIS Cleaning Services Sydney Eastern Suburbs
Beachside Living and Elegance
The Sydney Eastern Suburbs are known for their beachside beauty and elegant residences. Participants in the Eastern Suburbs can access NDIS cleaning services that are sensitive to their lifestyle and property preferences.
Specialized Services for Luxury Homes
For those living in upscale neighborhoods like Bondi, Double Bay, or Vaucluse, NDIS cleaning services offer specialized cleaning for luxury homes. These services pay attention to the finer details, ensuring that your high-end property is impeccably maintained.
Finding NDIS Cleaning Services Sydney
Registered NDIS Provider
Start your search for NDIS cleaning services by contacting registered NDIS providers in Sydney. These providers have a dedicated team of trained cleaners ready to assist NDIS participants with their cleaning needs.
Local Area Coordinators and Support Coordinators
Your local area coordinator or support coordinator can also help you find suitable NDIS cleaning services in Sydney. They work closely with NDIS participants to connect them with the right service providers.
Self-Managed NDIS Participants and Plan-Managed Participants
If you're a self-managed or plan-managed NDIS participant, you have the flexibility to choose and engage NDIS cleaning services directly. Ensure that the service agreement meets your specific needs and budget.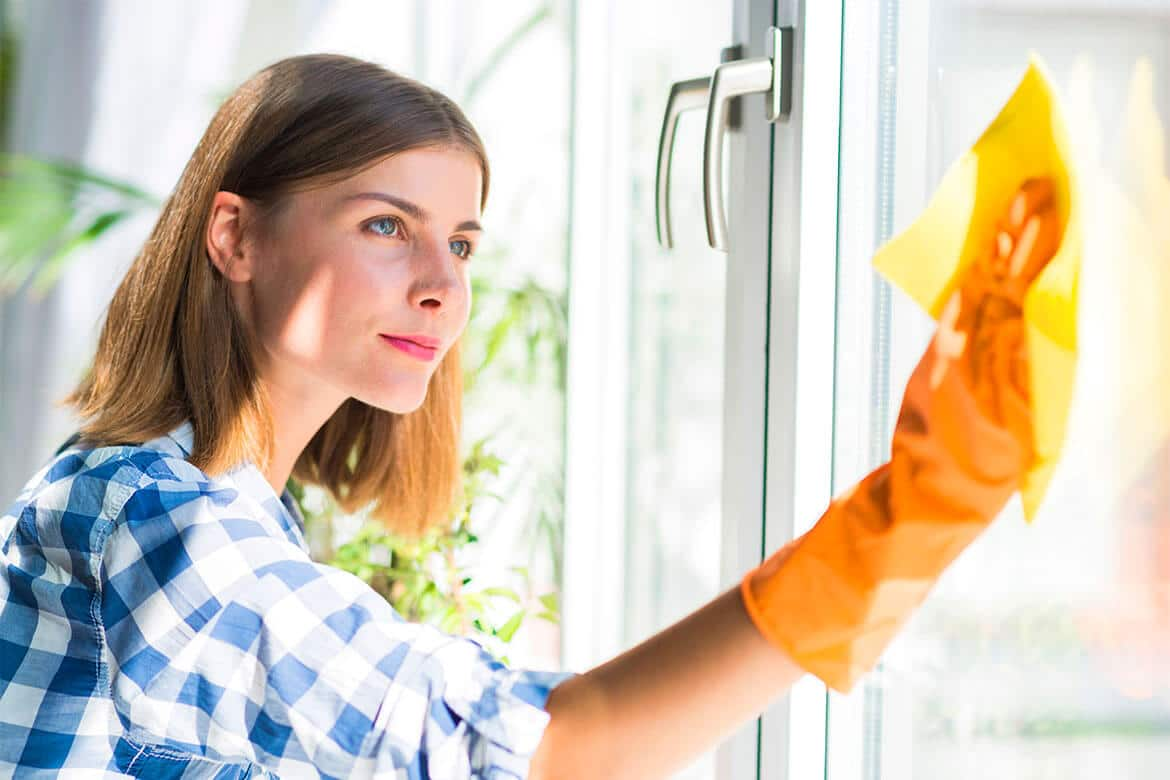 Wide Range of Cleaning Services
Deep Cleaning Services
NDIS house cleaning services go beyond surface cleaning. They offer deep cleaning services that target areas often overlooked in regular cleaning routines. This includes thorough cleaning of kitchens, bathrooms, and hard-to-reach spots, ensuring a truly hygienic environment.
Carpet Cleaning
Carpeted areas can be a breeding ground for allergens and dust mites. NDIS cleaning services include carpet cleaning to maintain a clean and healthy indoor environment.
Oven and Kitchen Cleaning
For those who love to cook, ovens and kitchens can quickly become challenging to keep clean. Professional cleaners can handle oven cleaning and kitchen maintenance, ensuring your cooking spaces are safe and sanitary.
Window Cleaning and Blind Cleaning
Clean windows and blinds brighten up your home and improve the overall ambiance. NDIS cleaning services include window and blind cleaning to help you enjoy the view and the natural light in your living space.
Supporting NDIS Participants
NDIS House Cleaning Services
NDIS cleaning services are not limited to residential spaces; they can also cater to your house cleaning needs. Whether it's a residential home or a shared accommodation facility, professional cleaners can keep the premises clean and comfortable.
Commercial Cleaning and Office Cleaning
For NDIS participants who operate businesses or offices, some NDIS cleaning providers offer commercial cleaning services. A clean and organized workspace can boost productivity and create a positive impression on clients and visitors.
Peace of Mind with Registered NDIS Providers
Engaging a registered NDIS provider for general cleaning services offers an extra layer of security and reliability. These registered providers are not only experienced but also adhere to the guidelines set by the National Disability Insurance Agency (NDIA).
When you choose a registered NDIS provider, you can trust that they are well-equipped cleaning teams to understand and meet your unique cleaning requirements.
Flexible Cleaning Schedules
NDIS cleaning services recognize that every participant has different needs and preferences when it comes to cleaning schedules. Whether you require daily, weekly, or monthly cleaning, these services can be tailored to fit your needs.
This flexibility ensures that you have a clean and hygienic environment that suits your daily life.
Consider Your Cleaning Needs
Before reaching out to NDIS cleaning service providers, it's crucial to assess your cleaning needs.
Are you looking for basic cleaning services, or do you require more specialized tasks like carpet or oven cleaning? Understanding your needs will help you choose a provider who can offer the services you require.
NDIS Registered Providers
As mentioned earlier, working with registered NDIS providers offers peace of mind. These providers have the necessary qualifications, training, and adherence to NDIA guidelines.
They are experienced in catering to the unique requirements of NDIS participants and can be trusted to provide quality services.
What are the things you should bear in mind when planning for your NDIS services for domestic cleaning services in Sydney:
Tailored Services
The best NDIS cleaning services are those that can be tailored to your preferences and schedule. Whether you need daily, weekly, or fortnightly cleaning, ensure that the provider can accommodate your desired cleaning frequency. Flexibility in scheduling is essential to ensure your living space remains consistently clean.
Trained and Insured Cleaners
When considering NDIS cleaning services, inquire about the qualifications and training of their cleaning teams. It's important that the cleaners are experienced in working with NDIS participants and understand the specific needs and challenges they may face.
Additionally, ensure that the cleaners are fully insured to protect you in case of any unforeseen incidents during the cleaning process.
Transparent Service Agreements
A clear and transparent service agreement is essential to avoid any misunderstandings. The agreement should outline the scope of services, pricing, scheduling, and any additional terms and conditions. Take the time to review and understand the agreement before proceeding.
Background and Police Checks
For your safety and peace of mind, ensure that the cleaning team has undergone background and police checked. This is particularly important if the cleaning service involves access to your home or business premises. Knowing that the individuals entering your space have been thoroughly vetted can provide added confidence in your choice of provider.
Reviews and Recommendations
Don't hesitate to ask for references or read online reviews from other NDIS participants who have used the services of the provider you're considering. Hearing about the experiences of others can provide valuable insights into the quality of the cleaning services Sydney and the reliability of the provider.
Your Local Network
Finally, leverage your local network of NDIS participants, plan managers, and support coordinators. They may have valuable recommendations based on their experiences with NDIS cleaning services in Sydney.
Local recommendations can often lead you to reliable providers who understand the specific needs of your community.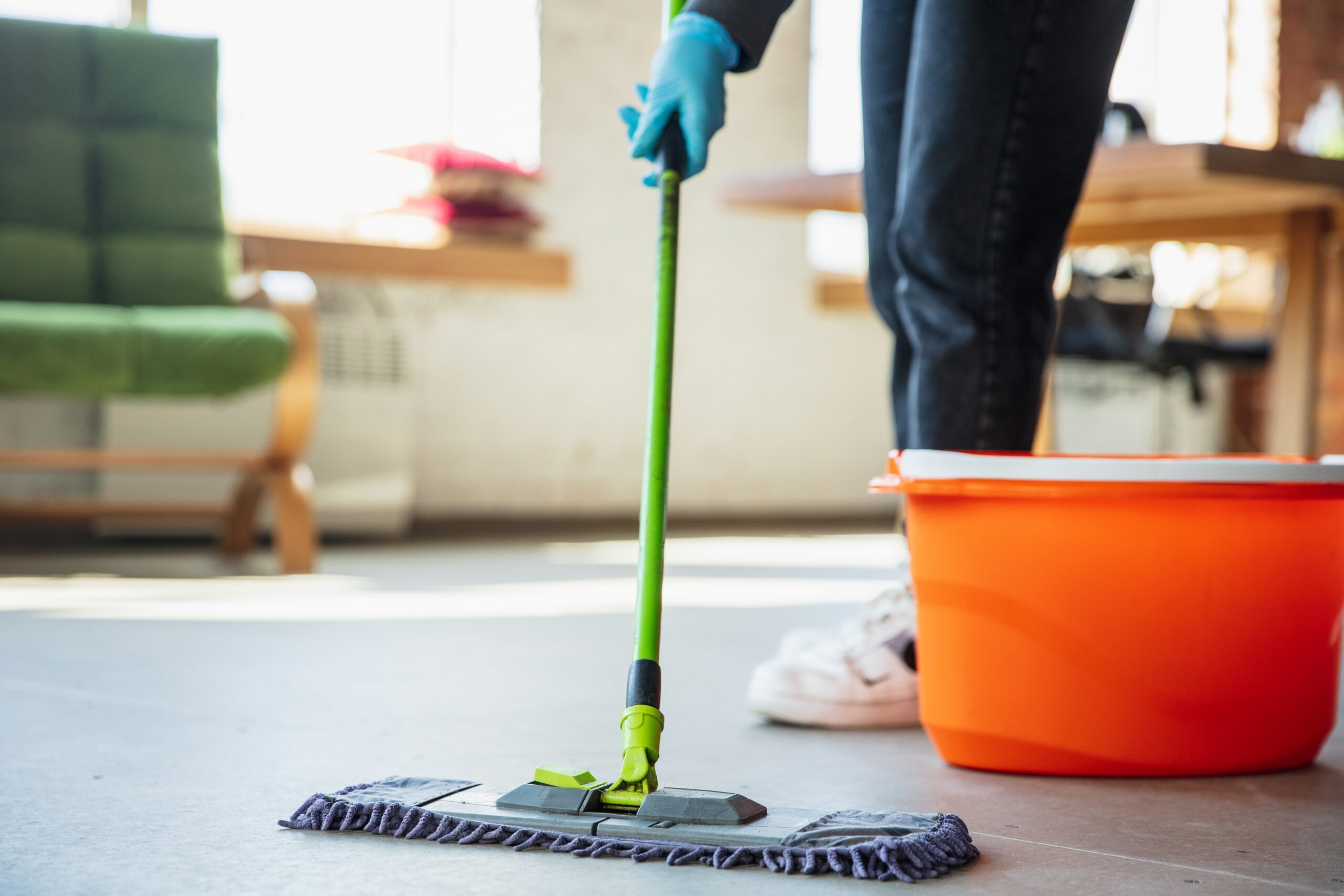 FAQs about NDIS Cleaning Services Sydney
1. What is the Sydney cleaning rate?
The cleaning rates in Sydney can vary depending on several factors, including the type of cleaning service you require, the size of your living space or property, and the frequency of cleaning. It's best to contact NDIS cleaning service providers directly to get a personalized quote based on your specific cleaning needs.
2. Are NDIS cleaning services available throughout Sydney?
Yes, NDIS cleaning services are available throughout Sydney. Whether you are in Western Sydney, North Sydney, the Eastern Suburbs, or any other area in Sydney, you can find NDIS cleaning providers to meet your cleaning requirements.
3. Is there a waiting period for NDIS cleaning services in Sydney?
The waiting period for NDIS cleaning services may vary depending on the demand and availability of providers in your area. It's advisable to reach out to NDIS cleaning service providers as early as possible to discuss your needs and inquire about their availability. Some providers may be able to accommodate your request more quickly than others, so it's essential to plan ahead to ensure your cleaning needs are met in a timely manner.
4. What types of cleaning services do NDIS providers offer?
NDIS cleaning service providers in Sydney offer a wide range of cleaning services to cater to the specific needs of participants. These services may include basic cleaning, deep cleaning, carpet cleaning, kitchen and oven cleaning, window and blind cleaning, and more. You can discuss your cleaning needs with the provider to determine which services are suitable for you.
5. Can I choose the cleaning schedule that suits me?
Yes, NDIS cleaning services are often flexible and can be tailored to your preferred cleaning schedule. Whether you require daily, weekly, or fortnightly cleaning, you can work with the provider to establish a schedule that best fits your needs and lifestyle.
6. Are the cleaners who provide NDIS cleaning services trained and insured?
Yes, reputable NDIS cleaning service providers ensure that their cleaning teams are highly trained and fully insured. They also conduct background and police checks on their staff to ensure the safety and well-being of NDIS participants. You can inquire about the qualifications and certifications of the cleaning team when choosing a provider.
7. Can NDIS cleaning services be accessed by self-managed, plan-managed, and agency-managed participants?
Yes, NDIS cleaning services are accessible to self-managed, plan-managed, and agency-managed NDIS participants. The flexibility of these services allows participants to choose the management option that best suits their preferences and needs. You can discuss your management arrangement with the cleaning service provider to ensure a smooth process.