NDIS Registration Groups
Depending on the supports and services you plan to offer, you will be required to participate in either a Verification or Certification audit when registering to offer services under the NDIS. The types of supports and services that the NDIS provider offers to its members are used to classify the NDIS Registration Groups.
While NDIS providers supplying more complicated or higher risk supports and services must undergo a Certification audit, those delivering lower risk/lower complexity supports and services will only need to go through a Verification audit.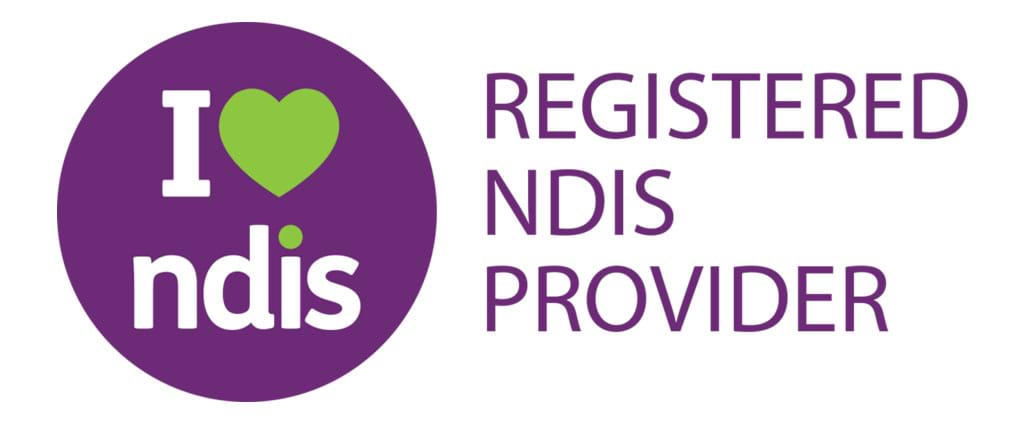 NDIS Registration Group
The phrase "registration group" describes the kind of assistance being offered. There are 36 distinct registration groups available right now.
You will be asked which registration groups you want to register for while completing the NDIS application.
Prior to beginning your application, become familiar with the registration groups. For a complete analysis of the assistance and services you may be offering, consult the NDIA price guide or the list of registration groups in Appendix A of this handbook.
The Registration Requirements by Therapeutic Supports and Services document on the NDIS Commission website has more details about registration groups.
Depending on which registration groups you select, you will be audited against certain NDIS Practise Standard modules.
NDIS Providers
Registered NDIS providers may apply to change their approved registration in order to:
Add or remove registration groups or service providers; alter a registration requirement; or change the duration of registration.
The National Disability Insurance Scheme Act 2013 permits the NDIS Commissioner to modify a registered NDIS provider's registration if the Commissioner determines that doing so is appropriate in all circumstances. The Commissioner considers several criteria when evaluating whether to grant a request to alter registration.
The Commissioner takes into account the suitability of the registered NDIS provider to offer the requested additional supports and services as well as whether an authorised quality auditor has evaluated the registered NDIS provider as meeting the relevant NDIS practice standards.
NDIS Provider in Sydney, Help to You , offers superior support and care services for individuals with disabilities. Committed to high-quality service and customer satisfaction.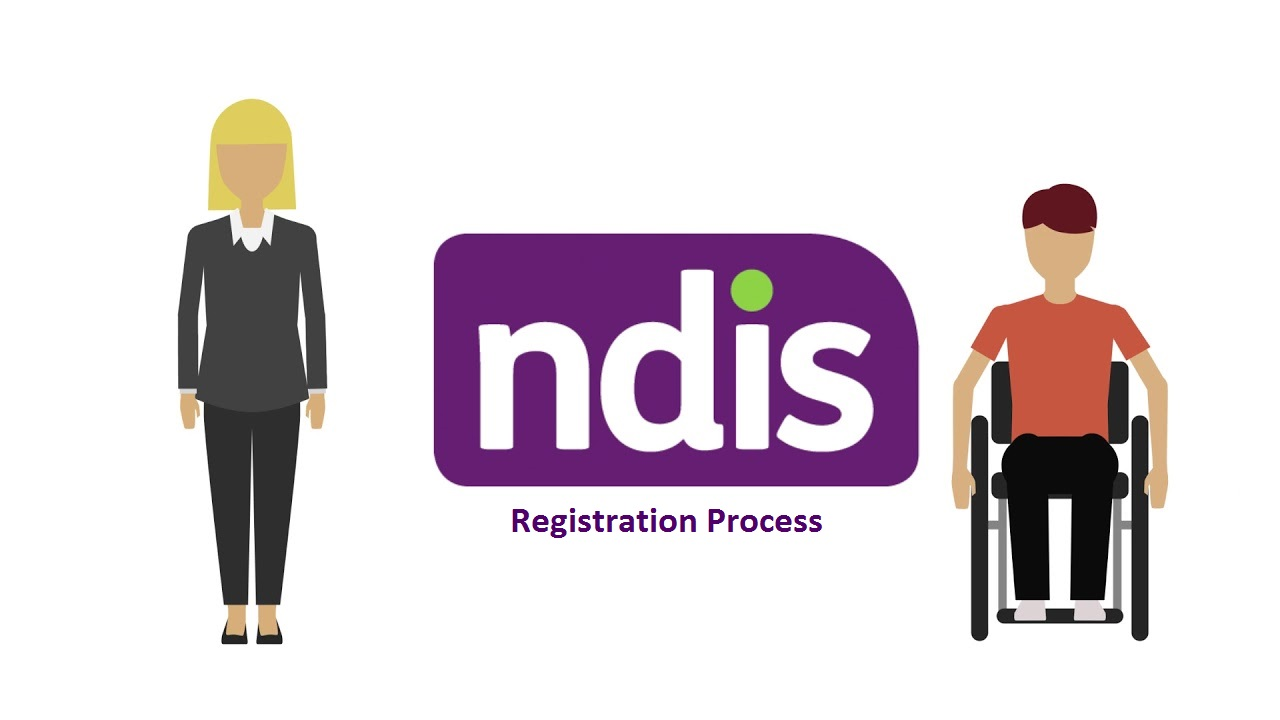 NDIS Modules and NDIS Registration Groups
The National Disability Insurance Scheme (NDIS) classifies the numerous supports, services, and goods that are financed by the programme and offered by NDIS Registered Providers using a system of registration groups. To make it simpler for persons with disabilities, their families, and carers to understand what resources are available and how to obtain them, registration groups and innovative community participation have been created.
There are 36 registration groups you can offer as an NDIS Registered Provider, depending on your training and expertise.
High-Intensity Daily Personal Activities
Exercise is one example of physical wellbeing activities that promote and encourage physical well-being.
Audit Pathway:
Certification (High Risk)

Module 1 – High Intensity Daily Personal Activities
Community Engagement Supports
Managing life stages and helping and overseeing personal tasks to help the participant live as independently as feasible. An employee who has additional training and expertise pertinent to the complex needs of the participants provides this support. Household tasks are just one example of the variety of settings in which these personalised services might be offered.
NDIS Registration Group – Community Nursing Care
Community nursing care involves educating allied health professionals to handle the participant's complicated needs and providing specialised care for participants who have high care needs and require a high level of ability.
Audit Pathway:
Verification (Low Risk)
NDIS Registration Group – Innovative community participation and social and civic activities
Assisting participants to actively engage in communal, social, and recreational activities; involves providing participants with support during these activities and enhancing participants' capacity to take part in them.
Disability Support Workers (including Mental Health or Peer Workers) should be the professions for this group.
Developmental Educator, Welfare Worker, Aboriginal Health Worker.
Audit Pathway:
Verification (Low Risk)
NDIS Registration Group – Specialist Positive Behaviour Support
The registration group for Specialised Positive Behaviour Support comprises support plans and services offered by allied health professionals with expertise in positive behaviour support, such as assessment and the creation of a complete plan to lessen and manage problematic behaviour.
NDIS Registration Group – Assistance with Travel/Transport arrangements
Daily living and life skills development focus on the participant's or their caregiver's training and development efforts to increase their capacity to live as independently as possible, including supports that will improve the participant's capacity to travel and use public transport independently.
Help to You , a Sydney-based NDIS provider, offers reliable and personalized disability transport services. Dedicated to enhancing mobility and improving lives for those we serve."
NDIS Registration Group – Vehicle Modification
When we talk about modifying a car, we mean making adjustments that allow you to drive or ride in it. As always, any revisions must take into account any restrictions placed on your participation due to your impairment.
If you don't already own the car, you'll need to be able to drive it frequently and get the owner's consent before making any modifications. Only vehicle modifications that you require due to your impairment will be taken into account.
NDIS Registration Group – Personal Mobility Equipment
Mobility support workers can offer a number of advantages in community activities and daily life tasks, including a lower risk of accidents and falls, enhanced independence, improved confidence and self-esteem while moving around, and even a reduction in discomfort.
NDIS Registration Group – Home Modification Design and Construction
This registration group support worker takes participant homes into account during design and future adjustments. To support people for the independent living or safely at home, group training activities in house modification design and construction may include the installation of equipment or adjustments to building structures, fixtures, or fittings.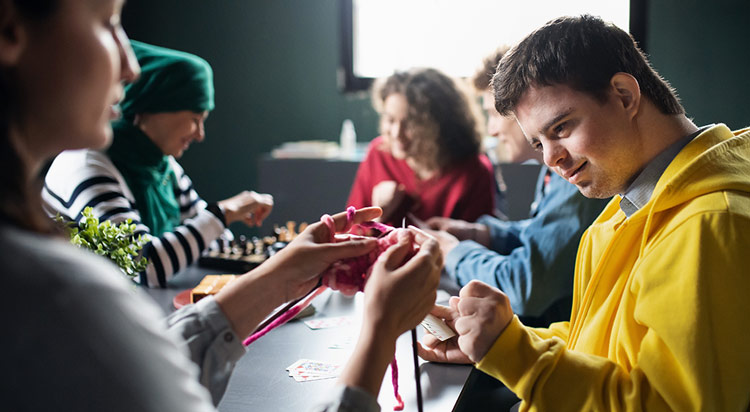 Therapeutic Supports
working with persons with disabilities to get and/or maintain appropriate accommodations, and experience providing person-centered services. Professional experience, as well as documentation of participation in clinical supervision and professional growth, as needed by the relevant professional body and managing life stages.
Audit Pathway:
Verification (Low Risk)
Exercise Physiology & Personal Training Activities
Building your physical capacity is the main goal of exercise physiology so you may live freely and take part in activities you enjoy at home, school, work and in your community.
Our exercise physiology programme seeks to:
Boost your fitness and endurance, depending on your goals.
Boost your coordination and dexterity.
Build your flexibility and strength.
Audit Pathway:
Verification (Low Risk)
Specialised hearing services
This registration group will be used in the future to provide complex needs children and adults with specific hearing services. This registration group cannot be registered for because these services are presently only offered through the Hearing Services Programme.
How do you select an Approved Quality Auditor?
If a provider complies with the NDIS Practise Standards, it can only be determined by auditing companies that the NDIS Commission has approved. These businesses are referred to as Approved Quality Auditors.
The NDIS Commission website has a list of Approved Quality Auditors.
If you can, it might be a good idea to speak with someone who has had an audit and provides a service comparable to yours. They can then share their impressions of the audit pathway and the auditor they choose with you.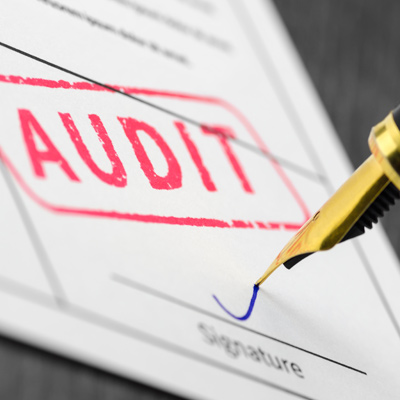 Select the Low Risk Groups you wish to apply for any of the Low Risk services below:
Household Tasks
Innovative Community Participation
Specialised Driver Training
Custom Prostheses and Orthoses (Custom Prosthetics)
Exercise Physiology & Personal Well-being Activities
Vehicle modifications
Assistance with Travel/Transport arrangements
Assistive Technology and Equipment
Accommodation/Tenancy Assistance (Accommodation/Tenancy)
Community Nursing Care
Therapeutic supports
Home Modification Design and Construction (Home Modification)
Management of Funding for Supports (Plan Management)
Assistance Animals
Select the High-Risk Groups you wish to apply
Assistance to Access and Maintain Employment or Higher Education
Development of Daily Living and Life Skills
Daily Personal Activities
Group and Centre Based Activities
Assistance with Daily Life Tasks in a Group or Shared Living Arrangement
Participation in Community, Social and Civic Activities
Specialised Supported Employment
Audit Report
In accordance with s73E of the National Disability Insurance Scheme Act 2013 (NDIS Act), one element of evidence needed to support the NDIS Commissioner's determination of whether to approve a request to register as a National Disability Insurance Scheme (NDIS) provider is an audit report created by an approved quality auditor (AQA).
Delivering a report with auditor recommendations helps the NDIS Commissioner make an informed decision regarding the outcome of a registration application and the internal audit.
Operational Management
Core capabilities assessed under this process include:
How the provider manages risk
The provision of supports
The environment in which supports are provided
Governance and operational management.
Providers applying for complex supports must complete the NDIS Practice Standard's core module.
How much does registration cost?
It costs nothing to submit a registration application. The certification audit against the NDIS Practise Standards, however, will be at your expense. In order to comply with the applicable Practise Standards, it may also be costly to design and maintain a system of rules and processes.
The size, scope, and complexity of the services you offer will determine what needs to be done for the audit and how much it will cost. Various pricing and quoting procedures are used by auditing organisations.
To find the best fit and price for your service-for-one, thoroughly compare quotations.